Akzo likely to bid for ICI if it sells drugs arm
By Harro ten Wolde
AMSTERDAM (Reuters) - Dutch chemical company Akzo Nobel may sell its Organon drugs unit instead of floating it and use the cash to make a bid forecast at around 10 billion euros (6.6 billion pounds) for ICI.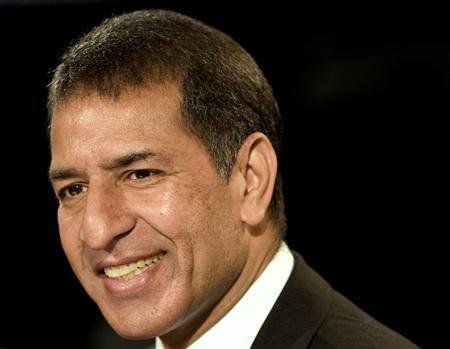 An outright sale of the entire unit could give Akzo cash quickly to buy ICI ICI.L, whose shares have already risen more than 30 percent since Akzo's chief financial officer called it a "beautiful company" in July.
Akzo AKZOY.O reiterated last week that the company's "preferred option" for Organon was to list a minority stake early this year but said it was also gauging the possibilities of a sale.
Akzo may easily find a buyer for Organon BioSciences, which includes pharma and animal health products, in the midst of an accelerated consolidation among European midsize pharmaceutical companies and an increasing appetite from private equity companies.
"If Akzo can sell pharma, then the chances of a bid for ICI significantly increase," said James Knight, an analyst at Collins Stewart, in a note to clients.
Five out of eight analysts in a Reuters survey expected Akzo to bid for ICI if it manages to sell Organon BioSciences.
A takeover of ICI would make Akzo the world leader in the market for coatings, analysts say. Many of them see ICI, which has a large presence in emerging markets as well as in the United States, as a perfect match for Akzo.
With the proceeds of an Organon sale, which may amount to as much as 11 billion euros, Akzo would be able to buy ICI in cash.
PRIVATE EQUITY BIDS EXPECTED
The option to sell Organon emerged as a realistic possibility after U.S. drug giant Pfizer pulled out of a joint development of schizophrenia drug asenapine last November, thereby cancelling Pfizer's right to buy the drug should all of Organon be listed or sold.
Akzo has since begun talks about a sale with at least two groups of private equity investors, including Kohlberg Kravis Roberts & Co, CVC Capital Partners and Apax among others, a person familiar with the situation told Reuters last week. He added that preliminary bids are expected by mid-January.
The Carlyle Group is also considering a bid as part of a consortium, another person familiar with the situation said.
Based on recent deals, analysts estimate that a potential buyer could pay 13 times expected 2007 earnings before interest, taxes, depreciation and amortization of goodwill (EBITDA).
Estimates for Organon BioScience's 2007 EBITDA earnings excluding asenapine, range from 801 million to 865 million euros, indicating a value of 10.4 billion to 11.2 billion euros.
Collins Stewart's Knight puts ICI at 600 pence per share, valuing the company at 7.2 billion pounds or 10.7 billion euros. Rabo Securities' Mark van der Geest estimates ICI's value to be at around 10 billion euros.
ICI shares closed at 476p on Thursday, up 1.3 percent.
MARKET LEADER
Analysts say that ICI is a better fit for Akzo than firms such as PPG Coatings and Sherwin Williams because of its bigger exposure to emerging markets, seen as a growth driver in decorative paints, and its presence in the United States.
Research institute Euromonitor forecast last year that the global coatings market is expected to grow at an annual average rate of 5.4 percent until 2010 from $85.7 billion in 2005.
"ICI would bring in strong private coatings brands and a good market position in the U.S.," said Danny van Doesburg at SNS Securities.
"Akzo Nobel would make a quantum leap in the coatings industry," Rabo's Van der Geest said.
The two companies would have had combined 2005 sales of 8.9 billion euros, making Akzo Nobel the undisputed market leader in the global coatings market with an estimated market share of nearly 14 percent, Van der Geest added.
ICI is expected to have an estimated net cash position of 300 million to 400 million pounds after it agreed to sell its fragrance unit Quest for $2.25 billion (1.16 billion pounds). After the closing of the sale, ICI will generate about 50 percent of its sales from paints and coatings.
Akzo Nobel's coatings unit contributed 47 percent to the group's 2006 third-quarter sales. Without Organon BioSciences, 64 percent of its sales would have came from coatings.
"I can imagine Akzo now would like to seize the moment to buy ICI before it gets too expensive. An outright sale of Organon would be very welcome," said Van Doesburg.
© Thomson Reuters 2023 All rights reserved.