Art and music continue to ring out at Tommy Hilfiger
The world of Tommy Hilfiger is reverberating with news. After collaborating with The Virgins, promoting Breast Health International and the opening of a New York flagship store, the brand has once again found a new path to tread. On the cards, a collection of t-shirts with Saiman Chow, a book with Sam Haskins and an advertising campaign with group The Films.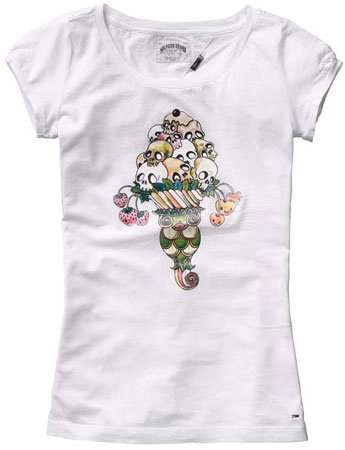 Saiman Chow for Tommy Hilfiger 2009
Taken from comic, cartoon and J-pop culture, the world of the artist Saiman Chow will be affixed to a limited edition series of t-shirts which will form a part of the Lost In Translation autumn-winter 2009/2010 line from Hilfiger Denim. Menswear and womenswear will see "true Japanese islets in an ocean of American culture" from this month onwards, at €49.90, stated the brand.
Good cheer and dynamism have also been injected into the brand's publicity, having been electrified by The Films. Once again, Tommy Hilfiger can be seen getting involved with the world of music. Todd Cole was responsible for capturing the "American Spirit" in The Films, who were photographed with the unique vista of Manhattan for a background.
"As a group, we think that the Hilfiger Denim products allow us to easily express our identity. The collection continues the 'cool' attitude and style of rock & roll," enthused Michael Trent, the voice of The Films.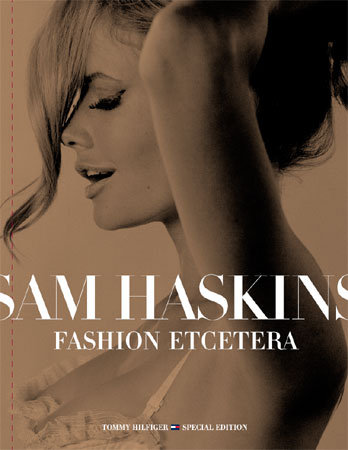 Cover of Fashion Etcetera by Sam Haskins
Bringing the back to school season to an end in style, Tommy Hilfiger will be releasing an edition of the book "Fashion Etcetera" from photographer Sam Haskins. This is a retrospective of the career of the British artist across 316 pages (with 291 photos) and covers fashion, style and American women.

By Jonathan Fulwell (Source: Julie Mangaud)
Copyright © 2023 FashionNetwork.com All rights reserved.