Avenue Montaigne: final work before the "Vendanges"
Avenue Montaigne is going through a promising period of transformation, some retailers leaving their premises, others moving into new ones. Frequenters of the avenue's boutiques will soon have the chance to harvest the fruits of these changes at the upcoming "Vendanges" – a type of harvest festival, but one that celebrates wine and fashion, to be held on the Avenue Montaigne, September 11, 2012.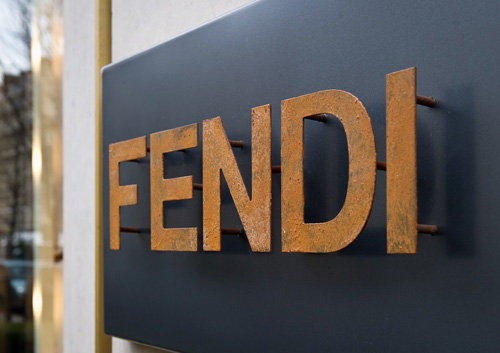 Fendi is leaving its shop at 22 Avenue Montaigne


Fendi, Chanel Fine Jewelry, Versace, Celine, Revillon – this streetscape brimming with luxury boutiques is in the midst of a great shake up. The most recent move involves the Rome, Italy based brand Fendi, which plans to leave its boutique at address number 22, opened in 2008, to move into number 51 in 2013. 

Fendi will set up shop in a 300 sq. m. space, what was formerly the Gianfranco Ferre boutique for many years. As a result, the Italian brand of the LVMH group, whose creative director is Karl Lagerfeld, will soon be neighbors to Chanel. The famous maison inaugurated its "private salons" concept at the same address in a 600 sq. m. space last April.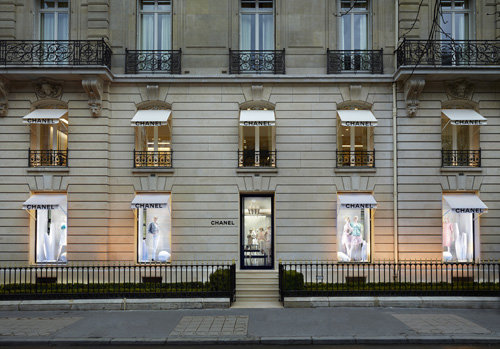 Chanel commenced the ball last April with a new concept 

Across the street, Chanel gave up its former shoe boutique to the furrier Revillon, which will open in the summer, featuring the sumptuous first collection of its new creative director, Andrew Heather. Chanel will also be renovating its boutique at address 42 to create a shop dedicated to fine jewelery. Nearby, at number 45, Italian Versace will soon dazzle with its spanking new flagship store, now under construction for several weeks. The site's white and gold tarp concealing the work promises that the opening is imminent.

These transformations will culminate in the 21st Vendanges of Avenue Montaigne on the evening of September 11. This rendez-vous is organized every two years by the luxury brands and their clientele, a lively event on the avenue for decades now. Guests don their finest attire to do justice to the improvised dance floors in the boutiques and the opulent open bars. The predecessor of the Vogue Fashion Night Out but without the press.
Copyright © 2023 FashionNetwork.com All rights reserved.