Baugur's UK unit placed into administration
* PricewaterhouseCoopers appointed as administrators
* Administration of UK unit not opposed by Baugur
* Baugur to proceed with moratorium application in Iceland
(Adds details of administration)
By James Davey
LONDON, Feb 6 (Reuters) - The British unit of Icelandic investment group Baugur, which owns stakes in a large number of UK high street retailers, was on Friday placed into administration.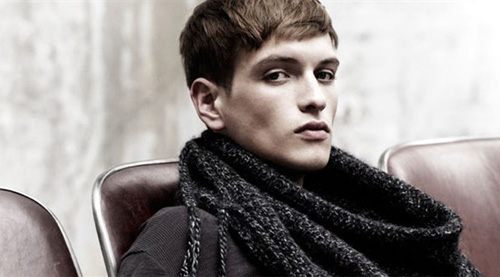 www.Baugur.com
Baugur said it did not oppose the High Court petition from BG Holding's main creditor, Landsbanki, appointing PricewaterhouseCoopers (PwC) as administrators.
The troubled group said it had also withdrawn a petition for the moratorium, an Icelandic form of creditor protection, of BG Holding at the District Court of Reykjavik.
It said the decision had been taken to minimise any further risk to the ongoing operations of Baugur's portfolio companies in the UK.
On Thursday, stakes held by BG Holding in several British retailers were placed under the control of receivers at PwC, preventing any sale without the consent of Landsbanki.
The stakes comprise a 63.7 percent interest in toy store Hamleys, a 37.8 percent holding in jewellery group Aurum, a 34.9 percent stake in department store chain House of Fraser and a 13.7 percent interest in frozen foods retailer Iceland.
"We believe that the appointment of administrators over BG Holding is the best way of ensuring stability and continuity for the UK companies in which it has shareholdings," said Landsbanki.
"These companies are unaffected by the placing of BG Holding into administration and continue under the control of their respective management teams."
Landsbanki said on Thursday it had no intention of selling the stakes.
"In the interests of the portfolio companies, we have decided to not oppose the administration of BG Holding and will work with Landsbanki's resolution committee and provide all possible support to the businesses," Baugur Chief Executive Gunnar Sigurdsson said.
Once a byword for Iceland's rapid expansion onto the global financial stage, Baugur has been brought low by the collapse of the tiny north Atlantic island's banking system and by debts of more than 1 billion pounds ($1.47 billion).
Private equity firm Alchemy and fashion billionaire Philip Green have both expressed interest in some of Baugur's assets, which also includes stakes in Debenhams (DEB.L), French Connection (FCCN.L) and Mosaic Fashions, owner of several womenswear brands such as Karen Millen and Principles.
Baugur said the decisions relating to BG Holding would not affect Friday's application to the Reykjavik court for the group to enter a moratorium process on its remaining businesses in Iceland.
(Reporting by James Davey; Editing by Andrew Macdonald and Rupert Winchester)
© Thomson Reuters 2022 All rights reserved.