Beatles' Indian guru Maharishi Yogi dies
By Alexandra Hudson
AMSTERDAM (Reuters) - The guru to the Beatles who introduced transcendental meditation to the West, Maharishi Mahesh Yogi, died at his Dutch home overnight, aides said on Wednesday. He was said to be 91.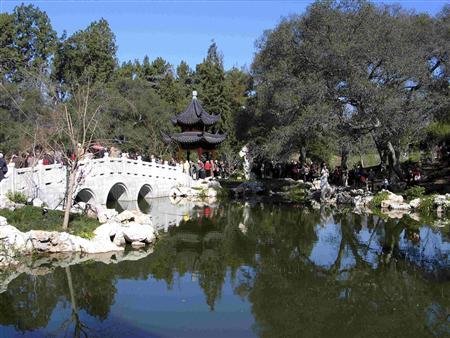 The reclusive Indian mystic shot to international prominence when the Beatles -- John Lennon, Paul McCartney, George Harrison and Ringo Starr -- visited him in the foothills of the Himalayas in 1968 to learn his transcendental meditation techniques.
Film footage of the four Beatles sitting cross-legged and dressed in white robes with garlands of flowers was beamed round the world. Beach Boy Mike Love, British singer Donovan and U.S. actress Mia Farrow joined the sessions.
"His passing is profoundly sad. But I for one, am among the millions who are grateful for what he shared with us," said Love. "We will miss you, but your great light will shine on."
After teaching other 1960s and 70s icons, the Maharishi with the flowing hair and white beard gained a worldwide following and had more than five million people studying his methods.
"His Holiness Maharishi Mahesh Yogi ... passed away peacefully," his Global Country of World Peace movement said in a statement.
"Maharishi's work is complete. He has done what he set out to do in 1957 -- to lay the foundation for a peaceful world. Now, Maharishi is being welcomed with open arms into heaven."
The Maharishi moved his headquarters to the small southern Dutch village of Vlodrop in 1990. A memorial service will be held there on Thursday before an expected funeral on the Ganges river in India, a spokesman said.
WORLD PEACE
The guru periodically emerged to appeal for funds to promote world peace, building a huge business empire estimated to be worth billions of dollars ranging from real estate dealing to a company selling ayurvedic medicine and cosmetics.
In 2002, he said he could combat world terrorism and war if he could raise $1 billion to train 40,000 expert meditators.
The Maharishi set up universities and schools all over the world and his Natural Law Party -- which promotes yogic flying, a practice that involves sitting in the lotus position and bouncing into the air -- has campaigned in dozens of countries.
Transcendental meditation, known as TM by its followers, involves reciting a mantra that practitioners say helps the mind stay calm even under pressure. It gradually gained medical respect over the decades as the Maharishi challenged Western scientists to investigate its health benefits.
Film director David Lynch, a TM practitioner, said: "It has changed my life, my world. I am not alone. Millions of other people of all ages, religions and walks of life practice the technique and enjoy incredible benefits."
Last month the Maharishi stepped down as head of his organization and said he would be "retiring into silence."
Born in central India, the Maharishi started studying meditation after completing a degree in physics in 1940. After a retreat in the Himalayas he decided to take his techniques to the world, first visiting the United States in 1959.
According to the TM organization, the Maharishi's message remained constant: "Life is bliss. Man is born to enjoy. Within everyone is an unlimited reservoir of energy, intelligence, and happiness."
(Editing by Catherine Evans)
© Thomson Reuters 2023 All rights reserved.