Berggruen asked for Safilo offer, no due diligence
MILAN, July 21 (Reuters) - A would-be investor in Safilo (SFLG.MI), who has been invited to make an offer for the company, said on Tuesday 21 July it was being denied the ability to carry out due diligence into the Italian eyewear maker.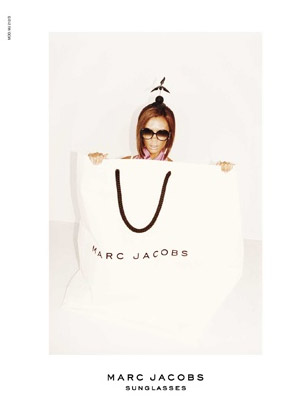 Marc Jacobs glasses, Safilo
Berggruen Holdings has said it is interested in investing in Safilo, which makes eyewear for designer brands such as
Gucci
and
Dior
, and sent it proposal letters. But President Nicolas Berggruen told Reuters last week it had not had a warm response.
Safilo, which had net debt of 618 million euros ($877.9 million) at the end of March, is in talks to find a partner to strengthen its balance sheet.
"We got a letter back that said 'Make an offer' and that was it. The only issue is that we have absolutely no access to due diligence," Berggruen told Reuters via telephone on Tuesday 21 July.
"They have provided information to other bidders but they haven't provided it to us ... If they want a serious offer, they should provide the same information they provided to others to us. We can act very quickly on the basis of that information."
Safilo declined to comment.
A source close to the matter said Berggruen was "capable of making a serious offer using available public data".
"For now no proposal has arrived ... they should make a serious offer with precise financial terms," the source said.
Berggruen told Reuters last week that the investment firm understood Safilo's business and the industry.
His company is the biggest shareholder in glasses and sunglasses maker FGX International (FGXI.O).
Bain Capital is currently the only contender left for Safilo after Pai Partners pulled out of the race for a stake in the company.
Safilo shares closed unchanged at 0.45 euros. (Reporting by Marie-Louise Gumuchian and Cristina Carlevaro; Editing by Rupert Winchester)
© Thomson Reuters 2023 All rights reserved.