Black Friday online sales jump 26 percent: comScore
Online retail sales in the United States on the post-Thanksgiving shopping day known as "Black Friday" jumped 26 percent this year, led by Amazon.com Inc, comScore said on Sunday.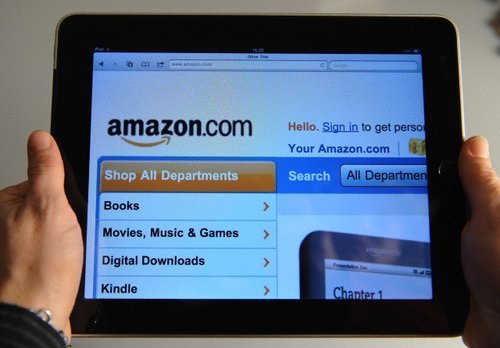 Photo: Corbis
Black Friday online sales reached $816 million, making it the heaviest spending day on the Internet so far in 2011, according to comScore, a closely watched tracker of Internet activity.
Year-over-year growth on Black Friday in 2010 was 9 percent, so this year's 26 percent sales increase online was much stronger, the firm also noted.
Bricks-and-mortar retailers offered big Black Friday discounts much earlier this year and some companies opened stores late on Thanksgiving for the first time, hoping to grab more of the action on what is a crucial shopping day for the industry.
That sparked some speculation that online retailers may lose some sales, but comScore said that did not happen.
"With brick-and-mortar retail also reporting strong gains on Black Friday, it's clear that the heavy promotional activity had a positive impact on both channels," comScore Chairman Gian Fulgoni said.
Fifty million Americans visited online retail sites on Black Friday, representing an increase of 35 percent versus a year ago, comScore data showed.
Each of the top five retail websites saw double-digit gains in visitors versus last year, led by Amazon.com.
Wal-Mart
ranked second, followed by Best Buy,
Target
and
Apple
, comScore said.
"Amazon.com once again led the pack, with 50 percent more visitors than any other retailer, while also showing the highest growth rate versus last year," Fulgoni said.
Fulgoni forecast another record for online sales on Cyber Monday, which is traditionally the first day after Thanksgiving when employees return to offices and purchase items with their work computers.
Last year, Cyber Monday sales topped $1 billion, making it the heaviest day of online spending ever, according to comScore.
(Reporting by Alistair Barr; Editing by Dale Hudson)
© Thomson Reuters 2023 All rights reserved.