Business investment makes feeble recovery in Q2
By Christina Fincher
LONDON (Reuters) - Business investment picked up only modestly in the second quarter after falling in the first, suggesting a key engine of economic growth last year may be cooling.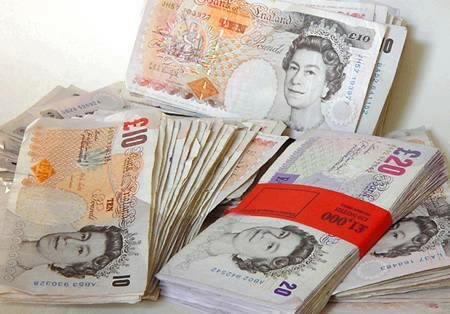 The Office for National Statistics said investment rose 0.8 percent in the April to June period compared with the previous three months. Analysts polled by Reuters had forecast a rise of 2.1 percent.
The annual rate of investment growth eased to 7.4 percent, having hit an eight-year high above 13 percent in the fourth quarter of 2006.
"After a decline in the first quarter, the recovery is not that impressive at a time when corporate profitability and capacity utilisation remain strong," said George Buckley, chief UK economist at Deutsche Bank.
Recent rises in interest rates and turmoil in credit markets mean the outlook is likely to be weaker still, challenging policymakers' assumptions that investment growth will continue to drive the economy forward.
In this month's Inflation Report, the Bank of England said near-term prospects for investment "appeared firm".
"Today's data hint at downside risks to the Bank's latest growth forecasts, particularly as any prolonged freeze in credit markets may prove to be a further drag on corporate investment later this year and into 2008," said Peter Newland at Lehman Brothers.
MANUFACTURING INVESTMENT FALLS
A breakdown of the data showed a sharp fall in manufacturing investment, with metal goods industries and engineering industries registering double-digit declines on the quarter.
This was offset by higher investment in oil refining, food and drink, and textile industries, and strong gains in distribution services and "other production" services.
Analysts noted the figures were subject to revisions and contrasted with surveys of manufacturing which have generally struck an upbeat tone.
Provisional data showed the economy picked up pace in the three months to June, recording a sixth consecutive quarter of above-average growth.
A second reading of second-quarter growth is due on Friday.
Ross Walker, an economist at the Royal Bank of Scotland, said the business investment figures, although disappointing, were unlikely to lead to a downward revision of GDP for the second quarter.
"Overall, growth in UK capital expenditure has seen a marked cooling in the first half of 2007, but this follows exceptionally strong investment spending throughout 2006."
© Thomson Reuters 2022 All rights reserved.