Businesswoman hired hitman to kill cheating lover
LONDON (Reuters) - A millionaire businesswoman was jailed for eight years on Friday for hiring a hitman to kill her former lover after he ran off with an old flame he had found on the "Friends Reunited" Web site.
Carol Hunter, 50, former managing director of baby products firm Tommee Tippee in Northumberland, was sentenced at the Old Bailey.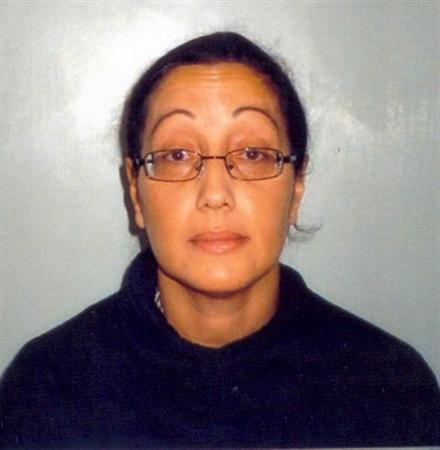 Hunter had become consumed with hatred after Colin Love, her partner of 22 years, left and married a childhood sweetheart he had refound on the popular site.
She persuaded her new lover, 54-year-old former accountant Anton Lee, to find someone to kill the pair, who were living in a 600,000-pound country retreat in Bedfordshire, largely bought with Hunter's money.
She was furious that Love was planning to leave his assets to his new wife rather than their two children.
The plot was revealed when a friend Lee had asked for advice contacted the police, who put forward an undercover officer to pose as a hitman.
During negotiations with the supposed hitman, Hunter dropped the plan to kill the couple in favour of an attack on Love's wife Judith that would drive them out of the Bedfordshire home.
She asked for Love's wife to be attacked in the house in such a "horrible experience" -- leaving her paralysed, blinded or scarred for life -- that the couple would no longer want to live there.
Hunter and Lee were arrested in October 2005 after Lee handed over a 5,000 pound down payment to the undercover officer. Another 5,000 was due when the job was done.
Lee, who was sentenced to four years after admitting soliciting murder, gave evidence against Hunter and apologised for his actions.
Hunter had admitted inciting grievous bodily harm, but not soliciting to murder.
She smirked and shook her head as Judge Brian Barker sentenced the pair.
"The context of your crimes is breathtaking in both its audacity and in coldness," Barker said.
Speaking to Hunter he added: "You are capable of manipulation and callousness of the highest order.
"You did not accept the obvious, you used your besotted lover to achieve your aims."
Hunter had met Love in the 1980s while they both worked at cosmetics firm Avon but they never married.
Hunter's career was the more successful, including executive positions at Rimmel and Unilever, while Love became a university lecturer.
After their split Hunter bombarded Love with vitriolic emails, calling his new wife a "whore getting a meal ticket for lying on her back".
© Thomson Reuters 2022 All rights reserved.