Canada retailers can withstand U.S. invasion
April 19 - Canadian retailers can hold their own against an aggressive U.S. retail drive north of the border, the top executive of leading home improvement chain Rona Inc told business leaders in Toronto on Tuesday.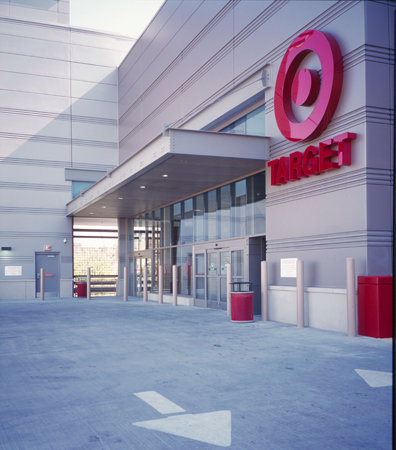 Canadian retailers are bracing themselves for the entry of US retail giant Target
"Despite the Costcos, the IKEAs, the Zaras and the Staples, retail has remained largely a national, even regional affair," Rona Chief Executive Robert Dutton said in prepared statements for a speech to the Economic Club of Canada.
"Rona and other Canadian retailers can succeed in the game."
U.S. retail giant
Target
Corp announced a drive into Canada in January with a C$1.83 billion ($1.91 billion) deal to acquire the leases of up to 220 Zellers discount stores from
Hudson's Bay
Co, North America's oldest company.
Target said earlier this month it expected to generate at least C$6 billion in annual sales in Canada in as little as six years.
"For the last 20 years, with each new arrival, pundits have been predicting that the retail business will be fully globalized in a matter of hours," said Dutton, adding that globalization will happen more slowly.
Canada is drawing the interest of U.S. retailers who seek purchase in an economy that has seen faster retail sector growth than the United States, even during the recession.
Of the world's 50 biggest retailers, two are Canadian firms,
Loblaw Cos
Ltd and Alimentation Couche-Tard, Dutton said.
He also pointed to the Canadian hardware and renovation sector, where domestic companies account for 80 percent of the market.
Rona's share of the pie is about 19 percent, larger than Home Depot and Lowe's combined in 2010, Dutton said.
About half of the broader Canadian retail market is foreign controlled, largely due to the presence of
Wal-Mart
Stores Inc, which entered Canada in 1994, and the fact that Hudson's Bay Co is now American-owned.
Canadian retailers bracing for Target's entry, which is expected in 2013, have been building product lines and making prices more competitive.
Dutton noted, however, that there is more consolidation to come in the Canadian retail industry. Rona itself has been a significant consolidator, having made numerous acquisitions over the past decade.
"The consolidation of the Canadian market is far from over," he said.
By S. John Tilak
(Reporting by S. John Tilak; editing by Pav Jordan and Peter Galloway)
© Thomson Reuters 2022 All rights reserved.