Catterton takes over cosmetics brand StriVectin
American investment fund Catterton Partners has bought the cosmetics company StriVectin, "leader in the global skin-care market", for an undisclosed amount.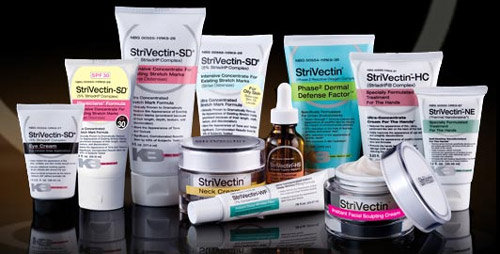 www.StriVectin.com
It is Chrysallis, the premiere management group in the beauty and body-care industry, which will now take over the running of the brand through its director general, Melisse Shaban, and its director of marketing, Jill Scalamandre. According to Catterton, StriVictin's capital should rise in 2012 to no less than €40.7 billion, an increase of 17.6% on the figures from 2007. This growth is described as the most exceptional on record for an anti-aging brand, which is currently in the top twenty luxury body-care brands in America.
"The market for body-care products no longer solely revolves around luxury, but also around the effectiveness of its products. In this consideration, we find that StriVectin has an added value", declared Ms Shaban at the announcement of the takeover. "The exponential growth of StriVectin's sales is a result of its targeted marketing and its offering of elaborate products, which have helped to create the body-care cosmetic category. With this transaction, we have the intention of drawing on these forces and on our own expertise in order to enrich the brand's ranges as well as its international development. We will search for new technologies to develop StriVectin's clinical expertise, thereby strengthening the quality of our products for consumers."
"StriVectin is perfectly positioned at the moment in the anti-aging market in order to respond to the waiting consumers' that want effective products, which address their problems and whose results are proven", explained Ms Scalamandre. "Currently, the brand benefits from a solid and very faithful client base which regularly buys its skin-care products. The enthusiasm for StriVectin gives the brand real authenticity and proves the effectiveness of its products. Therefore, we want to go further and we hope to expand our product range for other clients, other types of problems and into new markets."
By Jonathan Fulwell (Source: Matthieu Guinebault)
Copyright © 2023 FashionNetwork.com All rights reserved.