Chains brace for season of holiday discounts
Retailers trying to woo shoppers with early deals and longer hours this week, and throughout the holiday season, could be putting their profits at risk as shoppers search for bargains and not much else.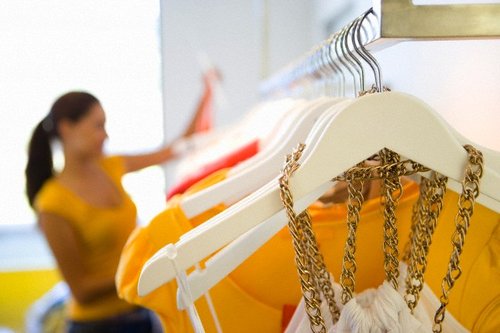 Photo : Corbis
Wal-Mart
Stores Inc, Toys R Us and outlet malls are among those hoping that big discounts on Thursday night will attract shoppers hungry for deals after Thanksgiving meals.
Others such as
Target
Corp,
Macy's
Inc and Kohl's Corp will join the fray during the wee hours of Friday, opening their doors hours earlier than in past years.
The early sales, along with more advertising spending, show that retailers are taking no chances as they fight for their share of the limited amount shoppers plan to spend. The moves, which include adding staff, securing bargains on video games and offering free shipping, also can eat into profit margins.
Gross margins at U.S. department stores and broadline chains are expected to fall an average of 0.4 percentage points this year because of higher product, labor and transportation costs, according Barclays Capital analyst Robert Drbul.
Discounts just add to that margin pressure.
"If you're not promotional and you don't have great product, I think you're going to have a very challenging time this holiday season," said Jeff Van Sinderen, senior analyst at B. Riley & Co.
Some 152 million shoppers plan to hit stores on November 25, the day after the U.S. Thanksgiving holiday, up 10.1 percent from 138 million people last year, according to a survey by the National Retail Federation.
"Each time there is an occasion to spend, the consumer seems to come out in force and do exactly that," said Edward Jones analyst Matt Arnold.
Van Sinderen said
American Eagle Outfitters
Inc is one of the best-positioned teen chains early in the holiday season, with a good assortment of items and inventory.
American Eagle's shares have climbed this month, outpacing a small decline in the S&P retail index and a deeper one in the broader S&P 500 index.
Meanwhile,
Pacific Sunwear
of California Inc, or
PacSun
, "fundamentally is still struggling" and
Abercrombie & Fitch
Co's plan to be less promotional this season could backfire if other chains offer deep discounts, he said.
This year, almost 81 percent of consumers told market research firm NPD that the economy will have an effect on their spending, up from 79 percent in 2010 and 78 percent in 2009.
While the Thomson Reuters/University of Michigan's preliminary reading on U.S. consumer sentiment rose in early November from October, the unemployment rate remains above 9 percent.
A survey from the Consumer Federation of America and the Credit Union National Association showed that 41 percent of consumers plan to spend less than they did in 2010, while just 8 percent plan to spend more.
Still, holiday spending plans are "substantially stronger than they were" in 2008 and 2009, said Bill Hampel, chief economist at CUNA.
Angelo Ojeda, a married father of two, is among those spending more this year even though he has what he calls a "neutral to bad" view on the economy.
"There's a little bit more of a comfort level in terms of employment," he said on Monday, adding that he plans to shop at Target, Best Buy and Walmart on Black Friday and is allotting most of his budget of about $2,000 toward electronics.
While predictions vary, most retail industry experts do not expect to see much growth in sales above inflation.
"That's part of the reason you are seeing the catfight over Black Friday," said Patty Edwards, chief investment officer at Trutina Financial. "If you are going to open five hours earlier, OK, I'll open six hours earlier.
Click here for a graphic on busy shopping days: link.reuters.com/fen25s
Click here for a graphic on U.S. holiday spending: link.reuters.com/ten25s
PRICE VS LOYALTY
Walmart is counting on early sales, layaway, price matching and other tactics to help it hold on to the shoppers who have come back to the world's largest chain, pushing sales at its stores into positive territory starting in July.
That bodes ill for competitors.
"A Black Friday where Walmart is to be the sales winner means no one will be a profit winner," said
Goldman Sachs
analyst Adrianne Shapira.
Walmart advertised items on the cover of its Black Friday circular at lower prices than last year's, while others such as
Sears
Holdings Corp's Kmart and Sears chains are promoting higher-priced goods, according to Goldman Sachs.
Walmart's decision to bring back layaway has already eaten into toy sales at Target, showcasing the fierce competitive race underway.
The toy game will get hotter on Friday when Walmart and Best Buy Co Inc slash prices on some popular video games.
Retailers must figure out how to convert shoppers who come in for specific items into loyal customers, experts said.
"You are certainly at risk for having that be a one-and-done customer," said Janet Hoffman, managing director of Accenture's retail practice. "Customers will switch for price, they will stay for experience."
The calendar also has an impact. There are five Saturdays between Thanksgiving and Christmas this year, after just four last year, when Christmas fell on a Saturday. With Christmas landing on a Sunday this year, shoppers have a chance to buy last-minute gifts that could be discounted by chains that did not see stellar business earlier in the month.
Also, many Americans have off on Monday, December 26, giving them time to shop for what they really wanted and to start redeeming gift cards, which are popular.
Online sales are growing more rapidly than sales at stores as shoppers do more browsing and buying on computers, tablets and mobile phones. U.S. retail e-commerce holiday sales are expected to soar 17 percent to $46.7 billion, while total retail sales should grow about 3 percent this season, according to eMarketer.
Fifty-one percent of online retailers plan to offer promotions on Thanksgiving, according to a survey from the National Retail Federation.
Retailers such as Best Buy are touting free shipping from their web sites all season, while others such as Walmart will ship for free depending on how much is spent.
Potential benefactors include FedEx Corp and United Parcel Service Inc. Both hired more seasonal workers to handle the online shopping-related rush.
The NRF expects total sales to rise 2.8 percent to $465.6 billion in November and December combined, after a 5.2 percent rise in 2010.
(Reporting by Jessica Wohl and Brad Dorfman in Chicago, Liana Baker and Mihir Dalal in New York, Jasmin Melvin in Washington and Alistair Barr in San Francisco; Editing by Tim Dobbyn)
© Thomson Reuters 2023 All rights reserved.