China rally in early days-Atlantis's Liu
By Jeffrey Hodgson
HONG KONG (Reuters) - China's stock market rally, which has pushed indexes to record highs, may be only the start of a multi-year bull-run powered by profit growth and the rising yuan, Atlantis Investment Management's top China fund manager said on Wednesday.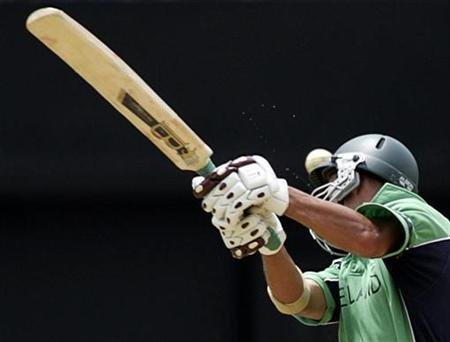 Yang Liu, chairwoman of Atlantis's Hong Kong unit, said China's domestic stock market is likely to rise more than 10 percent by year-end with the Shanghai Composite Index .SSEC hitting 6,000.
In the longer term, investors will profit most by holding financial, property, health care and resource stocks, while textile firms and automakers should be approached with caution, she said at the Reuters China Century Summit.
"(Yuan appreciation) is the long-term catalyst for China, a similar situation to that of Japan 30 years ago. Non-China investment in these assets has gains from both currency and capital gains. This is something very substantial," she said at the summit, held at the Reuters office in Hong Kong.
"This bull market has only run for three years for China, but you look at the other markets, they've had at least a 10 or 20 year bull market."
For the nearer term, the Hong Kong-based manager said the China Enterprises index of H shares .HSCE, or Hong Kong-listed shares in mainland companies, was likely to challenge the 20,000 level next year.
The H-share index hit an intraday record of 14,606.21 on Wednesday and would need to rise another 37 percent to reach 20,000.
But at that level stocks would only be trading at about 15 or 16 times 2008 earnings, which "does not look demanding given the China fundamentals," she said.
Liu, who manages $4 billion in Chinese assets for Atlantis, including the $592.5 million Atlantis China Fund and the Atlantis China Fortune hedge fund, said many investors were still underestimating the potential for Chinese stocks.
The high valuations of many stocks are underpinned by healthy profit gains and a booming economy, she said. And perceived risks to the growth outlook, such as rising inflation, may not be as serious as investors fear.
The Hong Kong-based fund manager said Chinese markets would not escape the impact of a shock to global growth, such as a U.S. recession, but that even then it would be a worthwhile place to invest.
"Who would be the first one to recover? My answer is China," she said.
"China is in the leading position and will be the safe haven, believe me or not, if there is turmoil globally. You have to park your money somewhere."
A-SHARE BARGAINS
Liu, who joined Atlantis in 2002 from CMG First State Investments, is widely regarded as a skilled stock picker.
Her Atlantis China Fund rose 634 percent from its launch in March 2003 to the end of July, compared with a 384.9 percent rise in the MSCI China Free index .MSCICNX during the same period.
She said her strategy was to start by looking at industries, particularly those supported by the government, with solid long-term demand and therefore limited downside. She then tends to invest in one of the top two or three corporate players.
Her current favorite long-term plays are financial companies, particularly life insurers, as well as property, health care and resource stocks. Health care in particular is supported by demographic trends, she said.
A major underweight of recent years has been textile companies, where fierce competition and the rising yuan have pressured margins.
Liu said she had also largely steered clear of the auto sector where, despite booming growth, the fierce competition for market share had hit returns. An exception is an investment in auto parts maker Minth Group .
Top holdings in the Atlantis China Fund at the end of July included medical device maker Shandong Weigao Group Medical Polymer , China National Building Materials , gold producer Zijin Mining and shipbuilder Guangzhou Shipyard .
While Liu favors H-shares over the more highly priced A-share market, which she estimates trades at more than 40 times 2008 earnings, she said she could still find good investments on the mainland.
"If you go to fundamentals again, it's not that scary. And if you know how to pick up individual stocks, there are many stocks trading below 20 times that are excellent companies," she said.
One of her favorite mainland picks in this category is China Fiberglass Co Ltd .
© Thomson Reuters 2023 All rights reserved.