China's small exporters must adapt or die
NINGBO, China - Chen Lifeng's dress-making company survived the global financial crisis yet may fall victim to today's milder economic slowdown, one that China deems necessary to secure its future growth.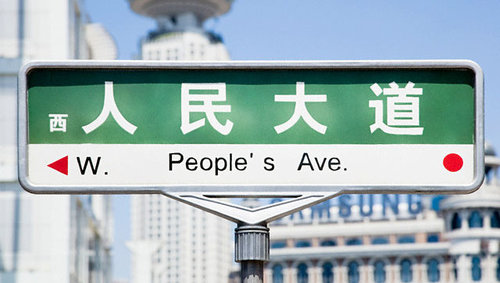 Photo: Corbis
His company, Ningbo Tengsheng Garments Co., is grappling with slackening overseas sales, rapid wage rises and higher raw material costs that erode already thin profit margins.
"The situation is grimmer than 2008-09. New orders are falling, but wages are rising. Many firms are doing even worse and some have gone bankrupt," said 31-year-old Chen, whose factory in the eastern province of Zhejiang churns out $4 million to $5 million worth of dresses each year.
"We are doing our best, but frankly I don't know how long we can maintain our business," said Chen, pointing to the empty sewing machines on the factory floor - a third of the capacity.
Firms like Chen's face extinction if they can't evolve to keep up with China's next phase of growth. Beijing is making good on long-standing promises to redirect its economy toward domestic growth instead of exports.
That will involve embracing a painful core principle of capitalism: creative destruction.
Companies that cannot adapt will fail.
Beijing seems prepared to accept that. Economic growth is slowing, and figures due on Friday are expected to show first-quarter output expanded at the slowest pace since 2009, at the tail end of the global financial crisis.
Unlike in 2009, when it embarked on a massive government spending spree to prop up growth, China has done little to prevent the economy from slowing and has even adopted a lower economic growth target, acknowledging that three decades of 10 percent average annual GDP expansion are over.

Ningbo thrived under the old growth model, powered by labor-intensive exports of goods assembled by China's seemingly endless supply of low-skilled, low-paid workers. But the city has been investing heavily to build a high-tech zone.
In the city centre, away from the industrial belt, shopping centres packed with affluent consumers hungry for fashion brands provide a glimpse of what Beijing hopes will come next: a consumer-driven economy.
A Raffles City mall is due to open this year in Ningbo, a city of 6 million, plus another 4 million migrant workers, which sits about 250 km (150 miles) south of Shanghai. A "wine street" selling 2,000 types of wine imported from more than 20 countries debuted last June.
MARGIN SQUEEZE
Premier Wen Jiabao last month staked his political legacy on the need for structural reforms to wean China off its reliance on low-end exports and drive manufacturers up the global value chain.
Li Keqiang, widely expected to succeed Wen early next year, told a forum last month that China cannot delay reforms to rebalance its economy.
Boosting wages is part of the equation, and China's latest five-year economic plan calls for an average annual increase of 15 percent. But that can push small businesses to the brink.
New export orders for Chen's business have fallen 30 to 40 percent so far this year from a year earlier. Average monthly wages for workers, on the other hand, have climbed 10 to 20 percent, on top of last year's 40 to 50 percent surge.
In addition to the 3,000 yuan ($480) monthly salary, the privately run firm has to contribute another 250 yuan to each worker's social security funds - medical care and pensions - and provide accommodation for its 130 workers, Chen added.
That leaves little money for the firm to automate production lines, let alone develop brands to rival the likes of "Shanshan" and "Youngor" - leading national brands that are symbols of Ningbo's thriving clothing industry.

Li Rucheng, president of Youngor Group - one of China's retail success stories / Photo: Youngor Group
MOVING UP THE LADDER
Countries such as Vietnam, Cambodia and Bangladesh have begun undercutting the China price on labor-intensive goods such as clothing, which means that moving up the value chain is essential to survival.
Official data this week showed textile exports grew by just 1.4 percent year on year in the first quarter, versus overall export growth of 7.6 percent. Exports of higher value-added machinery and electronic products grew twice as fast.
You Zhongguang, vice manager of Ningbo Xingwei Plastic Products Co., one of China's biggest exporters of cutters and knives, forecast sales of 180 million yuan ($28.5 million) this year, up from 163 million yuan in 2011, but sees rising wages as his biggest challenge.
"The scope for making profits gets smaller and smaller, our gross profit margin is only 10 percent. Considering the rise in wages and raw materials, the margin is very small," he said.
To boost productivity, the company plans to spend as much as 5 million yuan this year to automate production lines, he said.
GO WEST
What has been driving up wages is persistent labor shortages in China's export hubs. Even with Chen's neighbors closing shop, signs looking for workers are still everywhere.
The shortfall of migrant workers in Shaoxing, a smaller city in Zhejiang, is around 150,000 and the gap in the southern province of Guangdong is estimated at 800,000 to 1 million, according to a report by the official Outlook Weekly magazine.
That's a stark contrast to what happened after the collapse of Lehman Brothers in 2008, when a slump in global demand threw about 20 million migrant workers out of jobs.
State media have reported that 21 Chinese provinces, autonomous regions and municipalities raised minimum monthly wages by nearly 22 percent last year.
The number of Chinese workers aged 15 to 24 will likely fall by a third in the next 12 years, according to Beijing-based consultancy Dragonomics, giving even more bargaining power to the next young blue-collar generation.
The labor drought has fanned a debate among academics about whether the country is near or crossing the Lewis turning point, a theory that wages in a developing nation start surging once there is a shortage in surplus rural labor.
Just over 51 percent of the 1.35 billion mainland Chinese lived in towns and cities at the end of 2011, the government has said, crossing the halfway mark after three decades of rapid growth in the world's most populous nation.
More than a decade after the government launched its "Go West" campaign to promote investment and development in the poor, rural Chinese migrant workers can increasingly find work near their home villages, beating the cost of living in coastal cities where China's factories are concentrated.
"It's easy to find a job in my home town now," Sun Tiantian, a 19-year-old from Henan who has worked at Chen's factory for three years and only returned after the Lunar New Year, a prime time to switch jobs, because her sister works there too.
That structural shift has started to even out income distribution among China's mainly low paid migrant workers, reducing a potential flashpoint for social unrest.
MOVING INWARD - OR OUT
Moving inland, where wage costs are typically at least a third lower than on the coast, can help buy time to climb the value chain, upgrade technology and boost productivity.
Haitong Food Group, one of the leading food processors in China, relocated its main production base from Ningbo to Hubei and Jiangsu and moved its sales headquarters to Shanghai, said general manager Zhou Lequn.
"It's not entirely driven by labor costs. We also want to get closer to the source of raw materials," he said.
Ningbo city government has unveiled new initiatives to cope with the export downturn, including organizing domestic and overseas trade fairs and helping factories to shift their production facilities inland or even more them overseas.
"Local governments have some concerns that factory relocations they could hollow out local industries and erode tax revenues, but they have to change their mindset and look at the long-term gains," Chen Weirong, an official at Ningbo's foreign trade and economic corporation bureau, told Reuters.
Some 1,500 Ningbo firms have invested overseas, including in the United States and Europe, Chen said. But Ningbo, home to China's second largest port, remains a magnet to exporters.
One region's loss is another's gain. Henan is among the inland provinces benefiting from the industrial shifts as it lures away more firms from Zhejiang and Guangdong, said Li Ke, Henan's executive vice governor.
"Firms in coastal areas are moving to the interior due to higher costs and environmental issues. For Henan, the trend is very encouraging," he told Reuters on the sidelines of the Boao Forum last week.
Henan's exports surged 140 percent in the first quarter from a year earlier, customs data showed, quickening from last year's 83 percent jump due to an influx of investment. Foxconn Technology Group, which makes Apple iPhones, opened a new factory there.
Chongqing's exports jumped 150 percent while Guangxi's sales rose 41.2 percent and those of Sichuan gained 31.9 percent.
By contrast, exports of coastal provinces were sluggish: up 6.1 percent in Zhejiang, 5.4 percent in Guangdong and 2.8 percent in Jiangsu. Guandgong still retains the top spot terms of export volume, accounting for 28 percent of China's total.
MIDDLE INCOME TRAP
The glitzy shopping malls and restaurants in Ningbo are testament to growing Chinese consumption, which helps tilt the economy away from its reliance on exports and investment.
"If you give workers more money, they are going to consume more. The whole rebalancing story is moving," said Tim Condon, head of Asia research at ING in Singapore.
But the crucial question is whether Chinese exporters can move up the global value chain, which is key to escaping the so-called "middle income trap" where per capita income stagnates.
"The middle income trap is a risk if wage costs rise and cannot be absorbed within the country," Fan Gang, President of the National Economic Research Institute - a Beijing-based think-tank - told Reuters.
Fan, a former adviser to the central bank, said South Korea and Taiwan had both successfully climbed up the income ladder because their manufacturers tapped China's cheap labor.
"Maybe China's interior plays that role next and helps absorb rising wages instead of seeing companies relocate to Vietnam, Indonesia or Bangladesh," he said.
© Thomson Reuters 2023 All rights reserved.