Chinese consumers altering luxury goods landscape
Apr 13 - Advertising executive John Kwok recently spent thousands of dollars on a traditional-style Chinese jacket at luxury retailer Shanghai Tang's Pedder Street store in the heart of Hong Kong's business district.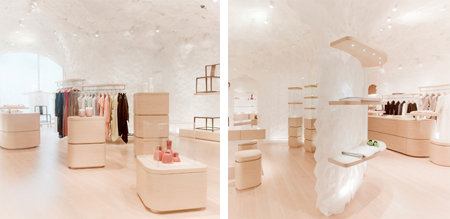 Hermès Shang Xia boutique
Shoppers such as Kwok represent the future for Chinese luxury goods buyers, seeking out goods that emphasize China's culture rather than just the Western heritage and exclusivity that have proven so effective to date, industry experts say.
"You can't find anything similar at other international labels," said Kwok, describing his Shanghai Tang purchase. "It's not about price, but availability."
Across from Pedder Street, at the upscale Landmark shopping mall, brands such as
Gucci
and LVMH vie for Chinese shoppers, whose appetite for luxury goods is expected to make China the world's biggest luxury market within five years.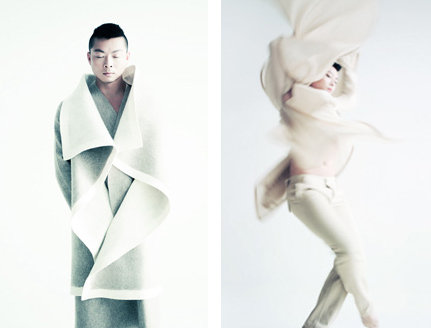 Shang Xia apparel collection
Brands such as Shanghai Tang, part of
Richemont
Group, and
Hermes
, which launched its China-focused label
Shang Xia
late last year, may have a head start in meeting changing appetites, analysts say.
Local brands such as jeweler
Qeelin
, crowned the "Tiffany's of China," meanwhile, are gaining in popularity.
"The importance of Chinese customers is critical, so it's not surprising that more brands are starting to think about not only managing their footprint and marketing, but products," said Yuval Atsmon, a consultant at McKinsey & Co in Shanghai who advises on China consumer retail practices.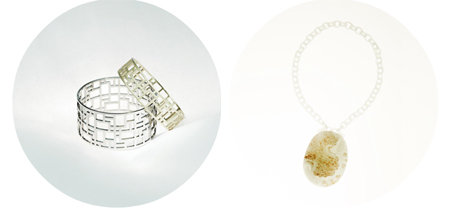 Shang Xia jewellery collection
"Designs are to be more tailored to Chinese consumers and the best example of the move is Hermes launching Shang Xia," Atsmon said.
While Hermes has first-mover advantage with Shang Xia, which means "up down" in Mandarin, China's increasing rate of urbanization, disposable income and well-informed luxury consumers illustrate the opportunities that still exist, says Brenda Wang, founder of Hong Kong-based consultancy BrandXcel, which advises luxury and fashion brands planning to enter the Chinese market.
More than 100 second-tier cities have populations with more than 1 million people and consumers in these cities have both the buying power of their tier-one peers and an interest in luxury brands, according to a report by PricewaterhouseCoopers.
Shang Xia furniture
China's consumption of luxury goods is forecast to grow 18 percent annually to about $27.51 billion by 2015, from about $12.23 billion in 2010, according to McKinsey.
The typical luxury consumer in China has an average age of 39, is exposed to an international lifestyle and is increasingly proud to be Chinese, Wang said.
"With these dynamics in play and in particular for those sophisticated consumers who seek to feel unique rather than regard luxury as a show of wealth, embracing a unique and differentiated brand of the highest quality and craftsmanship are more important factors than country of origin," she added.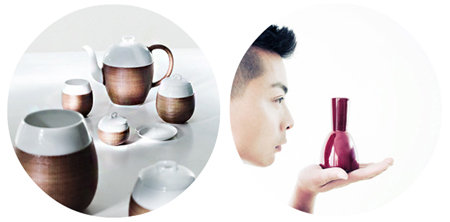 Shang Xia teaset and candleholder
Others in the industry maintain that the "heritage" of Western brands still appeals to Chinese consumers. This has led some Chinese companies to seek out and acquire Western brands to add to their stable of product lines.
"Luxury means heritage and it takes generations to build heritage," said Sunny Wong, managing director of Hong Kong-based
Trinity
Ltd, which is looking to acquire high-end European clothing brands.
"The Chinese customers want heritage brands -- they want the story, they want the history.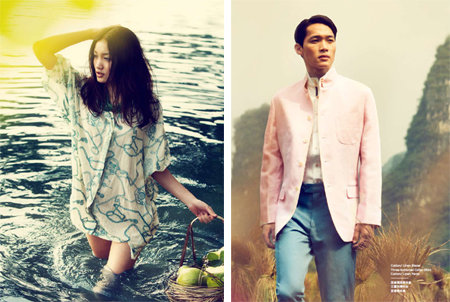 Shanghai Tang SS11 catalogue
CHINESE DNA
Local brands are tapping into growing demand for goods that have "Chinese DNA" or promote local culture and design.
"Local designers are definitely seeing more opportunities as big brands look for local talent for an input of Chinese flavor," said Eric Pang, whose Sugarman brand with its colourful duckie logo T-shirts and children's shoes have become a big hit in Hong Kong.
Pang, speaking from his shop in iSquare, a new landmark for trendy brand names in Hong Kong's prime shopping district Tsimshatsui, said Sugarman sales have been growing at a rate of 70-80 percent annually. He founded Sugarman in 2006 because of the limited choices in that market segment and said customers were willing to pay a high premium for good quality products.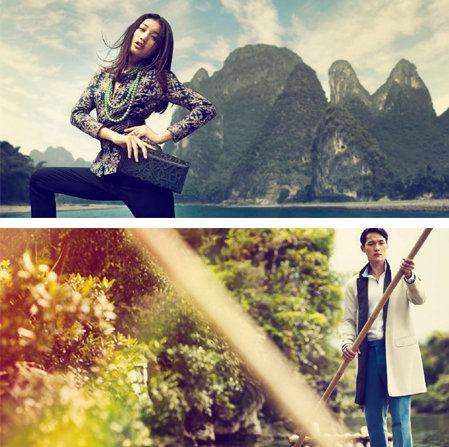 Shanghai Tang SS11 catalogue
Other home-grown, high-end brands include Qeelin and fashion labels Blanc de Chine and Ne Tiger, which some analysts say can arguably claim to be one of the first Chinese luxury brands.
"This part of the world is becoming the center of the economic strength of the world," said Shanghai Tang's executive chairman, Raphael le Masne de Chermont, at an event in Singapore last month. "Why on earth should it keep on absorbing creations from the West and not invent its own?"
Shanghai Tang plans to open 10 stores in China over the next year and has about 16 stores now.
And just as Shanghai Tang was acquired by Richemont, other, successful local brands could become acquisition targets for retailers expanding in China or they could potentially follow their Western peers and list on the Hong Kong stock exchange.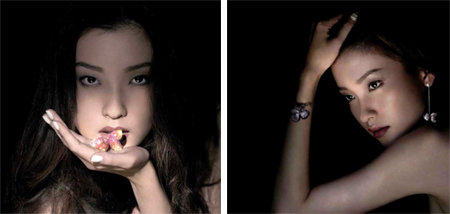 Chinese jeweler Qeelin
Italian fashion house
Prada
is seeking to raise as much as $2.3 billion through a Hong Kong IPO this year, with the Asia-Pacific region its fastest-growing market.
LONG HAUL
The challenges for home-grown brands are significant: competition for talent, problems with fake goods or pirated designs and the dominance of the big global brands.
Louis Vuitton
,
Chanel
and Gucci were the three most desired brands in China last year, according to a survey by Bain & Co.
Some in the industry say China is still in the early stages of developing its own strong luxury brands.
"It is not 100 percent ready yet. It is only ready to accept a new concept and people are starting to anticipate some (home-grown brands) coming up," said Raymond Mok, who runs Hong Kong-based luxury eyewear brand, Tony Same.
Retailers also need to be sensitive to how luxury goods are perceived. Officials in Beijing recently banned advertising in the capital that promotes hedonism or the craven worship of foreign products.
Still, analysts expect more home-grown luxury brands to arise over the next five years, especially in China's bigger cities where demand for uniqueness should track economic growth.
"As Chinese consumers become more sophisticated, they use fashion to differentiate themselves," said Euromonitor's head of global luxury goods, Flur Roberts. "The nouveau riche of China have now been labeled the 'Shanghai Hipsters' and are a new breed of the luxury consumer."
By Donny Kwok
(Additional reporting by Charmian Kok in Singapore; Writing by Dhara Ranasinghe; Editing by Matt Driskill)
© Thomson Reuters 2023 All rights reserved.