Chinese fashion giant Bosideng sets up shop in London
One of China's major fashion groups, Bosideng, has just opened its first European boutique and headquarters at number 28, South Molton Street, in London's West End. The menswear brand has built a six-storey – plus basement – building on the site of an old pub. The retail store has the use of three floors, whilst the rest of the building will be home to the group's offices. The opening in London looks set to play a decisive role in Bosideng's development in Europe, but no other opening is planned for the time being, said a spokesperson from the Chinese brand. If it proves to be a success, Bosideng's move may encourage other Chinese retailers to venture into the Western market and take a stand against the tough economic situation.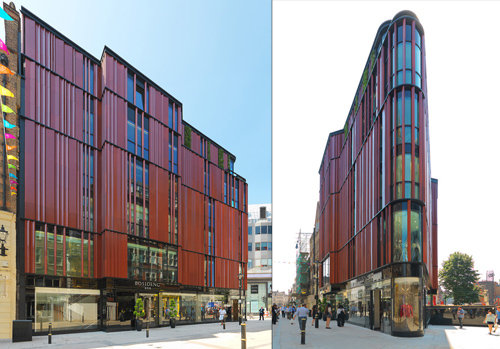 Footfall around the store stands at about 24 million people per year
The Bosideng group says it has invested 35 million pounds (44.8 million euros) in its retail property development in London. The unusual flagship store, built on the site of an old pub, is located just a few steps away from Bond Street and Oxford Street, in an area that some 24 million people pass through each year. "We're delighted to be one of the first Chinese fashion brands to launch in Europe" said Gao Dekang, the group's CEO. "Finding the right spot and the right building was our priority for launching our new high-end menswear line". Gao Dekang has been chairman of the CCPIT, the Chinese chamber of commerce for the textile industry, since 2010.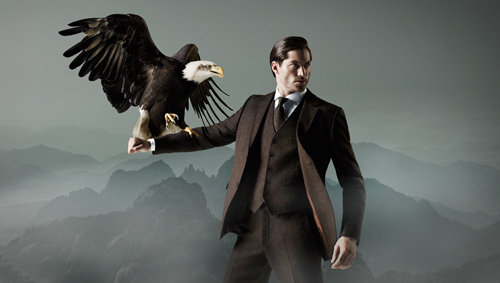 The label is looking to be the bridge between the East and the West / Photo: Bosideng
To pull off its ambitious European gamble, Bosideng called on the services of English designers Nick Holland and Ash Gangotra – creative directors of
Liam Gallagher
's label, Pretty Green – to come up with a luxury version of its mid-range brand. Two marketing and PR agencies based in London were entrusted with creating the visual identity of the new high-end line – only 10% of which is made in China, the rest being manufactured in Europe, the brand is quick to add.
The Bosideng group, traditionally specialized in down jackets and winter garments since it was established in 1972, today has six brands in China covering various market sectors. Bosideng is listed on the Hong Kong stock market and had a turnover of almost 7 billion Yuan (900 million euros) in 2011. As of March 2012, in China there were 8,344 Bosideng stores (1,161 own-brand stores) specialized in winter clothes and 1,672 stores for everyday menswear and womenswear.
Copyright © 2023 FashionNetwork.com All rights reserved.