Coldwater says CFO resigns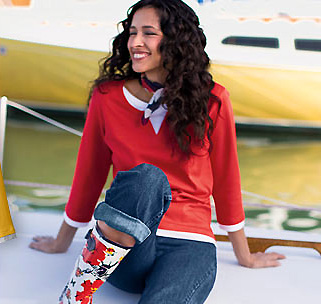 Coldwater Creek
Nov 17 (Reuters) - Women's apparel retailer Coldwater Creek Inc (CWTR.O) on Tuesday 17 November announced the resignation of its chief financial officer, two months after its chief executive departed.

The company said Tim Martin resigned as CFO, effective Nov. 25, to join another company in the same role.
In September, CEO Daniel Griesemer resigned, with at least one analyst saying that the management change was essentially to bring about a difference in the pace of recovery in Coldwater's business.
The Sandpoint, Idaho-based company has lagged rivals Chico's FAS Inc (CHS.N) and Anntaylor Stores Corp (ANN.N) in the fight against falling sales and weak consumer spending.
The company, which caters to mature women, named senior vice president and general counsel John Hayes as its interim CFO.
Coldwater shares closed at $5.81 Tuesday 17 November on Nasdaq. (Reporting by Nivedita Bhattacharjee in Bangalore; Editing by Deepak Kannan)
© Thomson Reuters 2022 All rights reserved.