Core Spirit soon to launch 'Rock the Catwalk' project
Core Spirit has just announced that Rock the Catwalk is due for launch next week. The project consists of an in-store catwalk set in Core Spirit's new flagship store (105 New Bond Street, London, W1S 1SX). It is designed for models, make-up artists, stylists and everyone else interested in a real catwalk experience.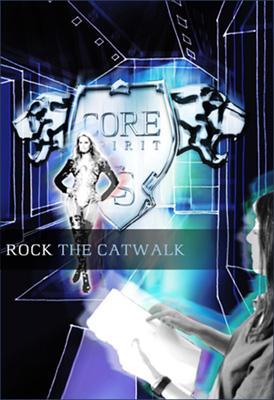 Rock the Catwalk
When visiting the store, the person will be able to try on clothes and accessories from the latest collections, get a make-over and walk down the catwalk. Each walk will be accompanied by sound effects, music and lighting which evoke the atmosphere of a real fashion event. Customers can rehearse their moves and have up to three attempts to rock the catwalk at a time.
The catwalk shows will be filmed and then enhanced with graphics, resulting in video clips that look as if they had been filmed live during a real fashion show. Customers can preview the clips and share them with friends via social media channels.
After having completed their session, participants can choose to submit the video for a competition. Winners will be awarded with prizes and videos selected by Core Spirit and by users will be distributed through fashion TV channels, played on the website and projected on the in-store catwalk on store windows.
Copyright © 2022 FashionNetwork.com All rights reserved.