CVS shutting down experimental Beauty 360 stores
CVS Caremark Corp said on Monday that it plans to close its Beauty 360 stores and web site in May as it tries to reach a broader group of shoppers. Beauty 360, which made its debut in November 2008, was an attempt by CVS to cater to a more upscale clientele, with high-end cosmetics priced from about $15 to $170 when the first shop opened in Washington D.C.'s Dupont Circle neighborhood.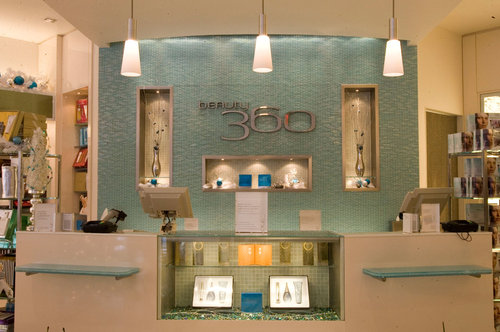 Photo: Beauty 360
CVS had planned to open about 50 of its Beauty360 stores by 2009 but only got to 25 as it faced competition from chains like LVMH's Sephora and Ulta Salon Cosmetics and Fragrance Inc, and as it dealt with the economic downturn.
The stores and web site will be shut down by May 19, the company said in a statement.
Still, CVS is looking for ways to grow its beauty business. Last year, it launched a CVS/pharmacy "Beauty Club" that already has 10 million members and launched a line only sold by CVS, Nuance Salma Hayek, that has exceeded its sales expectations.
CVS added that it learned a lot about beauty shoppers through the stores and plans to use that knowledge as it enhances the beauty departments in its thousands of CVS drugstores.
The company is looking at each Beauty 360 location on a case by case basis to determine what to do with the space, it said.

Reporting by Jessica Wohl in Chicago
© Thomson Reuters 2023 All rights reserved.