Democratic luxury goes on show in Milan
MILAN | Wed Sep 7, 2011 - Those whose idea of ultimate luxury is a Ferrari car or a Louis Vuitton bag may have to add a green paradise, vials of cosmetic treatments and a Barbie doll to their wish list when they visit a Milan show this week.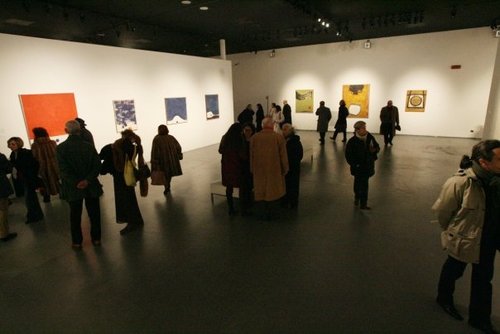 An exhibition at the Triennale Museum
The exhibition "C25 Options of Luxury", opening on Thursday at the Triennale Museum, explores the last 25 years of an industry whose sales have been boosted by Asian economies and online sales.
"Luxury has become democratic. What once was exclusive has become available to lots of people around the world," curator Italo Rota told Reuters before the show.
For Rota, whose architectural works span exclusive hotels to a Hindu temple in India, the idea of luxury comes from ancient rituals where people brought mundane objects to the afterlife.
In a tribute to different eras, the exhibition shows classic pieces such as a Hermes "Birkin" bag near a ticking cuckoo clock. In another room, a giant mirror dominates the backstage of a digital fashion show.
Caviar boxes, vials of cosmetic treatments, a Barbie doll and miniature clothes are part of the section called the "strange map of luxury goods" where the extraordinary blurs into the ordinary.
The final destination is a green "Neverland" with solar-powered beach umbrellas and yachts moored in a blue bay.
"For me luxury is the freedom to say what I think," Paolo Panerai, the founder of Italian publisher group Class Editori promoting the show, told Reuters.
The global economic crisis has accelerated a democratisation of luxury, Rota said.
High street fashion has gone onto the Internet and design names such as Valentino and Missoni have created collections for retail chains.
The Milan exhibition runs until October 2 and will move to New York, Shanghai and Seoul in 2012. An application for Apple and Android tablets will be also made available.
© Thomson Reuters 2023 All rights reserved.