Design talent rules first London Jewellery Week
By David Brough
LONDON (Reuters) - Top designers, royalty and stars of the art and music world dazzled the capital this week with a whirlwind of glitter, glamour and luxurious parties at the first ever London Jewellery Week.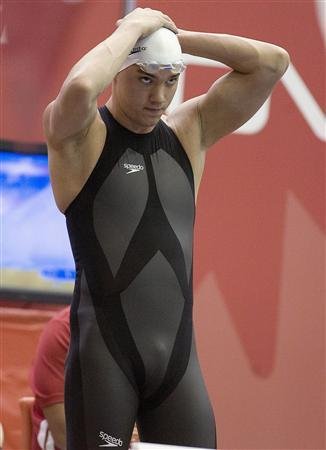 Designers such as Theo Fennell, Stephen Webster, Shaun Leane and a wave of young new talent staged events across London to showcase their latest creations with gold, diamonds, platinum and other precious things gleaming at every show.
"This event profiles London as a global destination for jewellery design," said Michael Hayman, CEO of The Communication Group which organised the week sponsored by London bank Coutts.
The Queen's granddaughter Princess Beatrice came out for the star-studded parties, which drew artist Tracey Emin, singer Bryan Ferry, Mick Jones of The Clash fame and others to see London's finest jewellery.
"The event is to get the very best of London together," Hayman said. "We don't think there is any other international city doing this."
Events ranged from catwalk shows to promote the latest collections, an awards ceremony for young talent, seminars and parties hosted by top names like Webster, whose pieces adorn such stars as Christina Aguilera.
The week, which has been on since June 11 and ends on June 15, can be followed online at: www.londonjewelleryweek.co.uk .
"One of the criteria for success will be in terms of footfall in jewellery stores and spend," Hayman said.
Theo Fennell, whose jewellery is now sold in Harrods, Selfridges and the Royal Exchange as well as in the Gulf and Moscow, underscored the importance of fresh design talent.
"To be a jewellery designer is a fantastic profession," Fennell told an awards party attended by Royal College of Art graduates at his store crammed with opulent jewels featuring hearts intertwined with serpents, horns and fat crosses, in the chic South Kensington district on Wednesday evening.
"You should be proud of having the opportunity to do this work," he said.
Young designers showed off their creations on Thursday inside the Tower of London, just steps from the grand and glittering crown jewels. Not all of the designers featured rare or precious material for their pieces.
Tanvi Kant made necklaces out of material used to make saris and Rachel Galley's designs featured bold lattice spheres which caged silver balls.
As the young designers presented their craft, Ferry, Jones and Emin partied at an exclusive gathering in the fashionable east end hosted by Webster.
Princess Beatrice mingled with Fennell, actor Trevor Eve and London's beautiful people around a swimming pool decked in candles and flowers at another party in central London organised by Bond Street jeweller Boodles earlier in the week.
Ballerinas pirouetted and walked among the guests, displaying diamond jewellery on their wrists under the discreet gaze of burly security men.
(Reporting by David Brough; editing by Paul Casciato)
© Thomson Reuters 2023 All rights reserved.