Designer Giorgio Armani makes management changes
MILAN, Sept 30 (Reuters) - Italian design house Giorgio Armani announced several management changes on Wednesday 30 September, naming a new deputy chairman and an executive in charge of financial management and investments.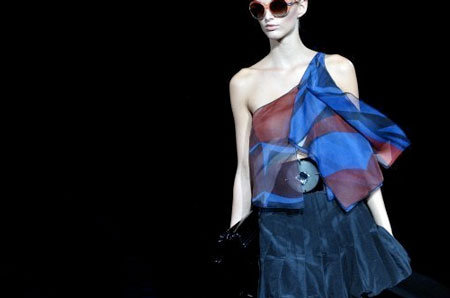 Armani model in Milan - Photo : AFP
The group said in a statement Gianni Gerbotto would leave his position as general manager of Giorgio Armani SpA and would now be responsible for the company's financial management and investments within the board of directors.
Deputy General Manager John Hooks will become deputy chairman and will join the board with responsibility for global commercial strategy and markets and brands development.
He will maintain all of his current responsibilities for the foreign subsidiaries.
Livio Proli, currently general manager of controlled subsidiary Simint SpA, will become general manager of Giorgio Armani SpA, responsible for operational and commercial management.
The moves are effective as of Jan. 1, 2010.
Designer Giorgio Armani, 75, has kept investors guessing on the future of his company, at times hinting at a bourse listing and at other times signalling he could sell the group.
Armani is known for his classically elegant lines and muted colours in clothes that have won him fans all around the world. (Editing by David Holmes)
© Thomson Reuters 2022 All rights reserved.