Deutsche Bank upgrades UK general retail sector
The decline in UK retail sales in 2009 will not be as severe as the market had expected, Deutsche Bank said and upgraded the UK general retail sector to a "modest overweight" from "neutral."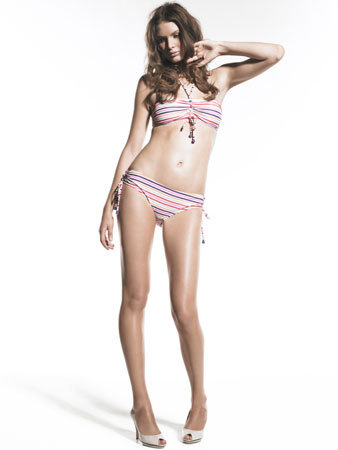 Swimwear Spring-Summer 2009 at Debenhams, one of the retailers named as 'mid-cap' in the report (Photo: PRShots/Debenhams)
The brokerage also upgraded DSG International to "hold" from "sell," saying financing issues were not as severe as expected, and raised its price targets on several retailers, including
Kingfisher
.
Data from the first four months of 2009 suggest the year would not be as bad as feared, the brokerage said.
"Most companies are reporting smaller sales declines, better gross margins and more cost-savings than we expected," it said in a note to clients.
The brokerage upgraded a number of forecasts to reflect stronger trading in the first quarter and lower costs in the year ahead.
Deutsche Bank said Kingfisher remained its highest conviction large-cap buy, while among the mid-caps, Signet and Debenhams were the top picks.
(Reporting by Sandhya Menon in Bangalore; Editing by Vinu Pilakkott)
© Thomson Reuters 2023 All rights reserved.