Diamonds, a girl's best compensation for infidelity
LONDON (Reuters Life!) - Never again honey -- and here's a diamond to say sorry.

Every time British businessman Robert Charlton cheated on his wife, he bought her some extravagant jewellery to try to make amends. After 26 years of marriage, long-suffering Elizabeth Charlton had more than 40 glittering pieces.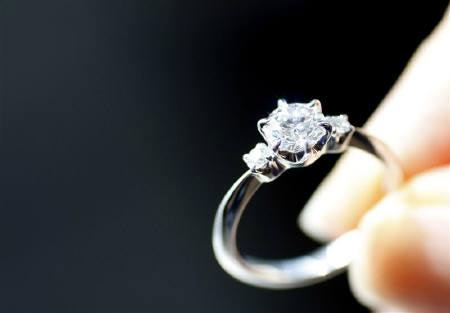 Photo: REUTERS/Yuriko Nakao/Files
Charlton's infidelity cost him nearly 300,000 pounds ($492,400) it emerged last month, when his daughter auctioned off the late couple's jewellery collection.
"He bought her a lot of things to keep her happy and to ease the pain of his many affairs," said Clare Durham, a spokeswoman for Woolley & Wallis, the auction house that handled the sale. "I think everybody knew it was a fairly open secret."
Over the course of his romances, Charlton, who died in 1974, bought his wife antique diamond earrings, bracelets, rings and necklaces. One piece, a riviere necklace made up of 54 diamonds, was the most expensive item auctioned, fetching 50,000 pounds.
The riviere was once bought in the 1900s for around 400 pounds, the auction house said, a sum that would have made it extremely expensive when Charlton bought it in the 1960s.
"The big diamonds were Edwardian and Victorian so they were antique pieces when he bought them for her in the 60s and 70s," said Durham.
Charlton's daughter chose to auction a total of 43 pieces from the guilt-ridden collection after other family members declined to accept them. The family kept other pieces.
"He didn't just buy her jewellery when he played away. He did buy her gifts for birthdays and Christmas and things like that. I don't think he was that bad," said Durham.
By Farah Master
© Thomson Reuters 2022 All rights reserved.