Dreamgirl Jennifer Hudson takes on new role -- Avon
NEW YORK (Reuters) - Jennifer Hudson, who went from little-known performer to Oscar winner in the past year, has a new role: representing a perfume.
Avon Products Inc. said on Wednesday it had signed Hudson, who won this year's Academy Award for best supporting actress for her role in the musical "Dreamgirls," as spokeswoman for its Imari brand and new scent, Imari Seduction.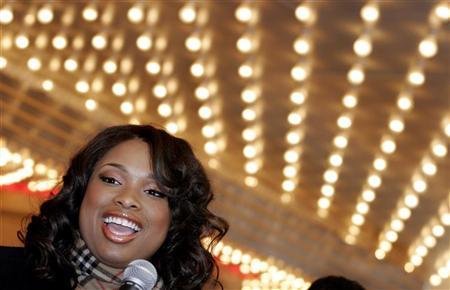 "This is an honor for me and very flattering," said Hudson, whose dreams of stardom appeared shattered when she finished seventh on the U.S. television talent show "American Idol" in 2004.
But her showstopping singing and sympathetic character as the spurned lead singer of a female trio in "Dreamgirls" made her the odds-on favorite for the Oscars.
It was the 25-year-old's first movie role, for which she also picked up Golden Globe and Screen Actors Guild awards.
Hudson is the latest in a string of celebrities to put their names to fragrances, with market research firm NPD Group saying celebrity fragrances made up almost a quarter of the top 100 women's fragrance brands last year, up from 10 percent in 2003.
Avon, the world's largest direct seller of cosmetics, said Imari had been its best selling fragrance since its launch 20 years ago. Imari Seduction will go on sale in August.
"We believe that our Avon representatives and their customers will be truly inspired by Jennifer's dream-come-true success story," Avon executive vice president Liz Smith said in a statement.
Reuters/Nielsen
© Thomson Reuters 2023 All rights reserved.