Emma Watson launches organic clothing line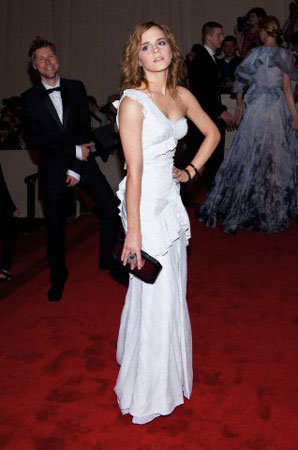 Emma Watson
London, 18 aug (EFE) - British actress Emma Watson, known for her role as Hermione in Harry Potter and more recently as the face of
Burberry
, will present her first organic clothing line in early September. The Evening Standard says the launch will take place at an eco-garden party organised by Prince Charles.
Once the 20 year old worked for Tree People, designing their autumn-winter collection People Tree, she was inspired to create her own line, said fair trade brand's creative consultant.
During the event at Clarence House, the Prince of Wales' official residence, a preview of the actress' Spring-summer designs will be presented.
Emma will not be present herself at the presentation as she continues with her University studies in the States but says she is "very excited" to be participating in the event, held from 8-19 September.
"A Garden Party To Make A Difference" is an initiative from the Prince's Charities Foundation to promote eco-living and environmentally friendly products through music, readings and art installations.
© EFE 2023. Está expresamente prohibida la redistribución y la redifusión de todo o parte de los contenidos de los servicios de Efe, sin previo y expreso consentimiento de la Agencia EFE S.A.