Evercore ups Google on ad spends, sees Facebook threat
Jan 14 - Evercore Partners upgraded Google Inc to "equal-weight" from "underweight" citing positive advertising trends on strong e-commerce spending but said Facebook remains a concern.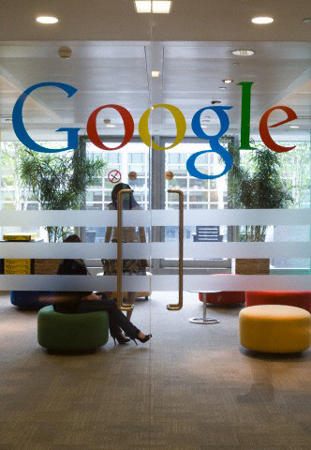 Google UK Headquarters, London
"Google has better positioned itself to benefit from evolving display marketplace trends than we had anticipated," the brokerage said in a note, raising its price target on Google's stock to $630 from $620.
But, it added that Facebook remains a challenge because of its potential for commercial search.
Facebook Connect may be the basis for an ad networking platform similar to Google's AdSense and its partnership with Microsoft Corp's Bing will ultimately bring together elements of algorithmic search with social, satisfying user needs for both, Evercore said.
Facebook also offers brand searches in which users can search and express their "likes" for a specific brand, providing a powerful referral tool and resulting in more advertising, the brokerage said.
Evercore said Facebook overtook Google to be the site with the most traffic, as of November -- with 8.9 percent of all U.S. visits between January and November, the social network site edged out the search engine which had about 7.2 percent traffic, according to online measurement service Experian Hitwise.
Shares of California-based Google closed at $616.69 on Thursday on Nasdaq.

(Reporting by Swetha Gopinath in Bangalore; Editing by Joyjeet Das)
© Thomson Reuters 2022 All rights reserved.