Exclusive: General Growth draws suitors, no bid yet
By Paritosh Bansal
NEW YORK (Reuters) - Bankrupt General Growth Properties has been approached by suitors, including rival mall owner Simon Property Group, but there have been no formal proposals yet, a person with direct knowledge of the situation said on Tuesday 8 December.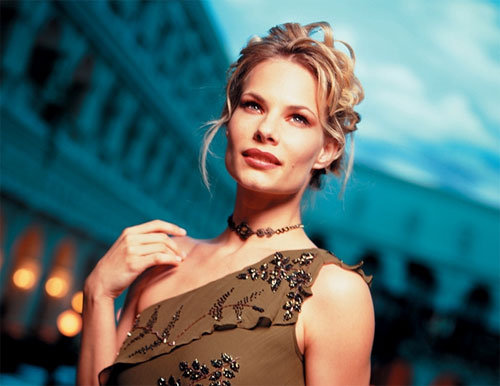 Publicity image for the Grand Canal Shoppes at the Venetian Hotel in Las Vegas
Brookfield Asset Management also has remained in contact with General Growth, but the global property investor also has not offered any specific plan or assistance, the person said.
General Growth's management is not married to any one outcome of its bankruptcy process, but is working toward emerging as a stand-alone entity, the source said.
General Growth has the exclusive right to come up with its own reorganization plan through late February.
It feels, though, that it has the obligation to listen to any third party that offers a plan that could provide more returns to its stakeholders, the source said.
As part of its reorganization efforts, General Growth may consider converting its unsecured debt into equity to deleverage, and at least in initial conversations creditors have expressed a willingness to consider such a swap, the source said.
The sense is that General Growth will find it much easier to raise the money it needs to emerge from bankruptcy if the unsecured creditors converted their positions to equity, bringing the company more in line with the rest of the industry, the source said.
The company has about $7 billion more of unsecured debt.
Chicago-based General Growth became the biggest real estate failure in U.S. history when it filed for bankruptcy in April after the credit crisis dried up mortgage sources.
General Growth, the second-largest U.S. mall owner, owns or has an interest in more than 200 malls, including Fashion Show in Las Vegas, Ala Moana Center in Hawaii, and Faneuil Hall Marketplace in Boston.
Spokesmen for General Growth, Simon and Brookfield declined to comment. The source did not want to be identified because these talks are not public.
INFORMAL INQUIRY
Simon Property's advisers in the last 30 days approached General Growth's advisers in what the source described as "nothing more than informal inquiry," with no direct negotiations.
Simon, the No. 1 U.S. mall owner, has hired investment bank Lazard Ltd and law firm Wachtell Lipton Rosen & Krantz to help explore a possible bid for General Growth.
Separately, Simon said on Tuesday 8 December it had struck a deal to buy Prime Outlets Acquisition Co for more than $700 million, adding 22 outlet centers to its stable of high-end centers.
Brookfield, which was one of the parties that came forward along with Goldman Sachs to offer debtor-in-possession financing to General Growth, has kept in touch with the bankrupt mall operator over the course of the year, the source said.
Brookfield told Reuters on Monday 7 December that it has become a significant creditor of General Growth and had "held discussions about assisting the company in its reorganization and providing it with capital in that regard.
Last week, General Growth filed a plan of reorganization to repay loans on 92 properties, including 77 shopping centers, three office buildings, 10 smaller shopping developments and two industrial properties.
The company continues to negotiate with holders of the remaining $5.2 billion of its $14.9 billion in property-level debt included in its bankruptcy filing.
The recent agreements with lenders holding a majority of its property debt are expected to cost the bankrupt mall owner $423 million, according to court documents.
General Growth's shares closed up 3.8 percent at $9.80 on Tuesday 8 December.
(Editing by Carol Bishopric and Steve Orlofsky)
© Thomson Reuters 2023 All rights reserved.