Fashion house Versace to launch luxury mobile
MILAN (Reuters) - Italian fashion house Versace will launch its first luxury mobile phone, entering a blooming sector for designer brands.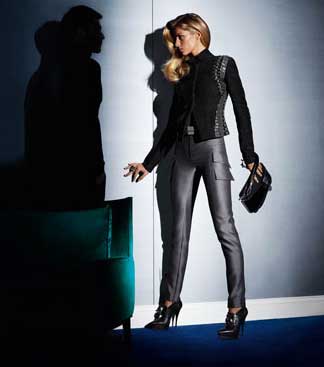 Campagne Versace
The Milan-based house, a favourite with celebrities for the red-carpet, said in a statement on Tuesday 19 January it would launch the phone commercially in the spring.
It will show it off for the first time to select clients at a private showing during Paris Haute Couture week later this month. It did not say how much it would sell for. Versace, which has already expanded into jewellery, watches and interior design, said it had signed a licence agreement with ModeLabs Group for the design, manufacture and distribution of the phone.
The fashion label started by the late Gianni Versace and now owned by his sister Donatella, her brother Santo and her daughter Allegra, has just presented its autumn/winter 2010/2011 menswear collection at Milan fashion week. It is not the first fashion house to launch a mobile phone. Giorgio Armani unveiled a new sleek mobile phone in October costing 700 euros (611 pounds) and Prada has also had a phone on the market for some time.
(Editing by Paul Casciato)
© Thomson Reuters 2022 All rights reserved.