Fashion outlook for fall is warm and cozy
By Ellen Wulfhorst
NEW YORK (Reuters) - Fashion consumers buffeted by recession's blows and chilled by bleak news may find welcome warmth and comfort in styles emerging for the fall season.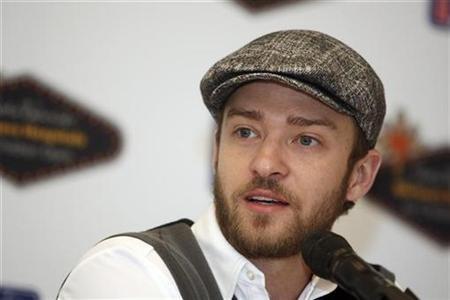 From edgy newcomers to traditionalists, designers showing fall 2009 collections this week in New York went heavily with cozy sweaters, soft cowl necks, leggings and snugly scarves.
The looks were straight-forward, if not downright sensible, for an era when lavish spending is clearly out of style.
"These are not clothes meant for Park Avenue lunches. They are meant for cozy nights by the fire," said James Aguiar, former fashion director for Bergdorf Goodman. "We're in a safe phase. We're not seeing outrageous."
Thick, oversized sweaters -- as coats, dresses, vests and capes -- were omnipresent at the semi-annual string of shows by such designers as Carolina Herrera, Max Azria, Luca Orlandi, Adrienne Vittadini, Victoria Bartlett and Tracy Reese.
Designers didn't stop at just one. Layers of sweaters upon sweaters showed up at Yigal Azrouel, Akiko Ogawa and Generra.
Loose coats came in plaid at Adam and Monarchy, jackets sported hoods and scarves were tied casually like bibs.
But slouchy didn't mean sloppy. Sweaters were belted, mixed with sexy chiffons and paired with supple leggings or skinny jeans, especially by Diane von Furstenberg and Tony Cohen.
"We're really nestling into a comfort zone that is covering the body," said designer Stan Herman, former head of the Council of Fashion Designers of America.
"We've dropped what I call the silliness of the bubble dress and the baby doll, and we're moving back to the shape of the person without exaggerating any part of it," he added.
FRAME THE FACE
At the neck were large lapels, shawl collars and gentle cowls, notably at Derek Lam, Nicole Miller and Michael Kors.
"It's a nice way to frame the face," said designer Araks Yeramyan, who used the ruffled collars of French clowns for inspiration. "Clothes are about bringing your own beauty out."
The mood was distinctly subdued. Crowds were small, while designers used simple venues and slashed their guest lists.
With recession gripping the country, some said fussing over high fashion can seem inappropriate or irrelevant.
"At this point, it's very hard to talk about whether the bubble dress is in or out or whether black is better than brown," said Herman.
Paco Underhill, author of "Why We Buy," added: "Conspicuous consumption is now just bad manners."
Taking into account the strained times, designer Ashleigh Verrier said she sought "a balance of exuberance and restraint" in her dresses.
"The colors were still there, the femininity was still there but I didn't want it to be too pretty," she said.
SHOPPING SENSIBLY
Aguiar said he sees consumers shopping "sensibly."
"If they're going to buy a coat, they're going to buy something that's not that trendy," he said.
But not all designers played it safe. Georges Chakra showed glossy, liquid-like dresses, Terexov made Art Deco print dresses and Diego Binetti showed off flashy beadwork.
Designer Custo Barcelona scoffed at making safe clothes.
"We like to do risky things," he said. "In this economic environment, you have to stimulate and excite the consumers. If you don't, they don't shop."
Bartlett, who designs the VPL label, said the economic challenges fuel the imagination. "I'm someone who actually believes right now is a very good time. I think it makes people more creative when you have less," she said.
(Additional reporting by Christine Kearney, Rebekah Kebede, Jan Paschal and Christopher Michaud; editing by Vicki Allen)
© Thomson Reuters 2023 All rights reserved.