FashionMag's selection of this Summer's top news
British retailers set to lose millions after riots
British retailers face tens of millions of pounds in costs and losses following rioting, looting and arson across and beyond London, and the impact on smaller businesses could be terminal, retail representatives warned.
Read more...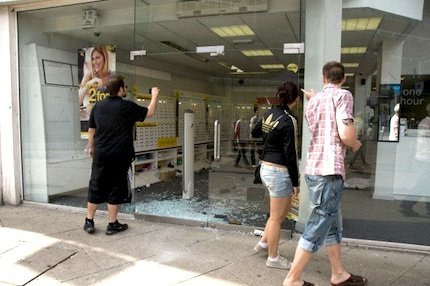 Onlookers take photographs of a shop window which was smashed during the riot. Looting took place in Wood Green following the evening riots in Tottenham with shops including HMV and The Body Shop being broken into by rioters. - Photo: corbis
Jack Wolfskin buyout backed by 500 mln euro loan

U.S. private equity firm Blackstone's buyout of German outdoor brand Jack Wolfskin is backed by a 500 million euro ($725.4 million) loan.
Read more...

H&M links up with Beckham on new underwear range

Budget fashion chain Hennes & Mauritz is to partner with soccer star David Beckham to sell his new range of underwear.
Read more...
Brigitte Bardot lends her name to new ready-to-wear brand

In only a few weeks' time, a new ready-to-wear brand will be presented for the first time during the next edition of the Who's Next trade show. Named after fashion icon Brigitte Bardot, the women's clothing line will make its debut in 2012 in time for the Spring/Summer season.
Read more...
PPR eyes Brioni for around €350 mln

French luxury goods and retail group PPR is considering buying family-owned Italian tailor Brioni for about 350 million euros ($508.4 million).
Read more...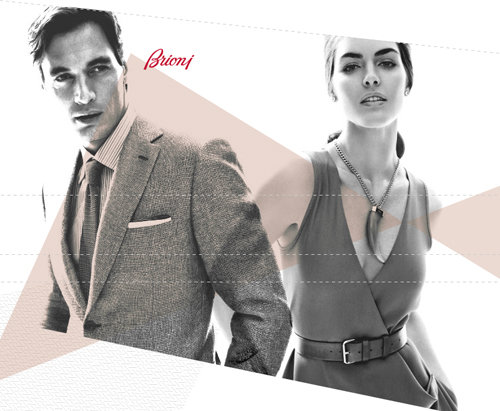 Brioni
Kellwood to acquire Scotch & Soda

An affiliate of Sun Capital Partners, Inc. and Kellwood announced an agreement to acquire Amsterdam-based fashion brand Scotch & Soda.
Read more...
Inditex signs deal with Tata to introduce Massimo Dutti to India

The giant Spanish group, originally from Galicia, has just signed an agreement with Trent Ltd, subsidiary of Indian group Tata, for the launch of one of its brands in India. The joint-venture, of which 51% is owned by Inditex, will thus allow Massimo Dutti to join Zara, which is already present in the country.
Read more...
Spain's richest man runs world's biggest fashion retailer

Amancio Ortega, a billionaire thanks to his Inditex retail empire, including its flagship Zara brand, said that he would pass the torch on to his number two.
Read more...
Jean Paul Gaultier presents Kokorico fragrance during Paris Couture Week

Following its famous Mâle fragrance, whose product offering was largely extended since its launch, Jean Paul Gaultier has just created its second perfume line for men. Named 'Kokorico', it marks the beginning of a new era for the French fashion house.
Read more...
Copyright © 2023 FashionNetwork.com All rights reserved.