Ferre owner talks at due diligence stage with Ngok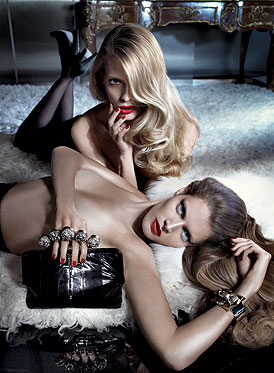 Gianfranco Ferre fall-winter 2008/2009
MILAN, Sept 21 (Reuters) - Businessman Billy Ngok is conducting due diligence in talks on a possible investment in the company that controls IT Holding , a spokesman for the Italian fashion group said on Sunday.
"They are doing due diligence," the spokesman said on the sidelines of a fashion show for the Gianfranco Ferre label, which IT Holding controls.
Ngok is chairman of China's Hembly International Holdings Ltd but is representing another, unnamed company in the talks over PA Investments, which is wholly owned by Italian businessman Tonino Perna.
PA Investments holds around 60 percent of IT Holding, which also owns fashion brand Malo.
Perna reiterated that he would not give up control of PA Investments, which is named after two of his children, Pamela and Alessandra.
"It will absolutely not be a majority" stake, he told journalists at the Ferre show.
The talks were announced in a statement on Sept. 12 and sources close to the matter told Reuters then that Perna liked this option for investment because it would allow the Italian company to develop in Asia.
"We've been courted by private equity since April or May," the spokesman said. "But Perna wanted an industrial partner," he added.
The timing may also have depended on developments at IT Holding's main label, Gianfranco Ferre, whose founder died around a year ago. The show on Sunday was the first from the new creative team of Tommaso Aquilano and Roberto Rimondi. (Reporting by Jo Winterbottom; Editing by Gary Hill)
© Thomson Reuters 2023 All rights reserved.