Folli 2008 net up 5.8 pct, strong Asia sales
ATHENS, March 30 (Reuters) - Greek jewellery retailer Folli Follie said on Monday March 30 that its 2008 net profit rose 5.8 percent as robust sales in Asia and an acquisition cushioned it from the world economic downturn.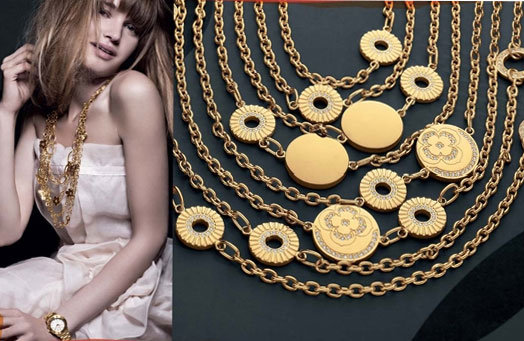 Folli Follie Jewellery Spring 2009
Folli, which sells products ranging from luxury goods to apparel in Europe and Asia, reported net profit of 77 million euros for 2008, up from 73 million in the previous year.
Retailers around the world are taking a hit from slowing economies but Folli weathered the downturn as strong business in Asia, which accounts for nearly two thirds of the group's revenue, boosted 2008 sales.
Folli sells luxury goods in about 380 directly-operated stores in Europe and Asia and holds a majority stake in Greek duty-free monopoly HDFS (HDFr.AT).
Sales rose 32.7 percent to 937.3 million euros with revenues from Asia, excluding Japan, up 15 percent.
The acquisition of a majority stake in Greek apparel retailer and department stores operator Elmec (ELMr.AT) in 2007 also helped.
However, high interest expenses on a loan Folli used to buy Elmec and foreign exchange losses weighed on the bottom line.
Results were slightly below the firm's full-year targets for net profit of 78 to 80 million euros and sales of 945-950 million.
Folli shares trade about 2.5-times estimated 2008 earnings, compared with a multiple of 10.5-times for the European luxury goods sector, according to Reuters Estimates.
Analysts attribute the discount to Folli's low brand awareness and visibility compared to European peers.
The stock is down 1.0 percent since the start of the year, compared with a 6.4 percent loss for the broader Greek market .ATG.
(Reporting by Angeliki Koutantou; Editing by David Cowell)
© Thomson Reuters 2023 All rights reserved.