Fortunoff files for Chapter 11 bankruptcy
By Caroline Humer
NEW YORK, Feb 5 (Reuters) - U.S. regional luxury retailer Fortunoff filed for Chapter 11 bankruptcy protection on Thursday and said it will try to sell the business, but if it cannot it will close its doors.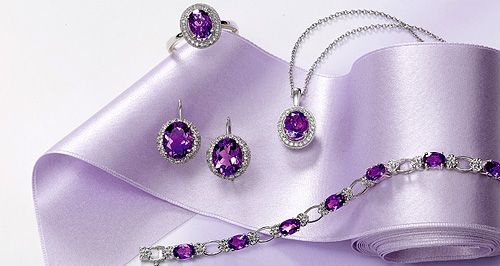 www.Fortunoff.com
The company, which sells jewelry, dinnerware and furniture in New York, New Jersey, Pennsylvania and Connecticut, began suffering a "severe liquidity crisis" in January as it was trying to sell the company, according to court documents.
Dismal sales over the 2008 holiday season, weak consumer spending on high-end furniture and jewelry, the costs of expanding its jewelry line in Lord & Taylor stores and reduced borrowing capacity all hurt operations, it said.
Fortunoff had net operating losses of $42 million on revenue of $260 million during the nine months ending Nov. 30.
Fortunoff is owned by NRDC Equity Partners, a private equity firm that bought the retailer last year after it previously filed for bankruptcy. At the time, NRDC's Chief Executive Richard Baker, the son of retail landlord Robert Baker, said he planned to invest $100 million in the Fortunoff business.
In the heady peak before the U.S. recession, NRDC ventured into retail investments. With partner Apollo Management LP, NRDC bought now-bankrupt Linens 'n Things for $1.2 billion, and made solo purchases of department-store chain Lord & Taylor for $1.2 billion, and Hudson's Bay, one of Canada's largest retailers, for about $1.1 billion.
Now, bankrupt Linens 'n Things is liquidating its stores and Lord & Taylor has been merged into Hudson's Bay to streamline and cut costs, media reports said.
Hudson's Bay said on Wednesday it would cut 1,000 jobs, or about 5 percent of its full-time workforce. Baker also had to pull funding from Peter Som, a fashion designer he had helped bankroll, according to media reports.
Baker has tried to reposition Lord & Taylor into the "affordable luxury" niche between a traditional department store and a high-end specialty retailer.
That bold experiment came just as the U.S. recession hit and consumers cut back their spending. The prolonged economic recession has taken a major toll on a broad range of U.S. retailers.
Other companies that have filed for bankruptcy in recent months include electronic retailer Circuit City (CCTYQ.PK) and regional department store Gottschalks (GOTTQ.PK).
"Most of us thought that we would see more retailers filing by now," said Jerry Mozian, national segment leader for restructuring at turnaround firm Tatum. "January is one of the typical months that retailers file and then you put on top of that the backdrop of a very terrible economy."
A buyer may be able to pick up Fortunoff at an attractive price, but that is unlikely because it is unclear how long the recession will last, Mozian said. "I would not be surprised if it just turns out to be a liquidation."
Fortunoff, which began as a neighborhood venture in Brooklyn in 1922, was bought out of bankruptcy by NRDC for $110 million, including $30 million in debt.
NRDC said at the time that the company was worth $439 million and that it aimed to double its size over five years, in part through expansion of the Lord & Taylor stores.
It began talking to possible buyers, investors and partners at the end of 2008, including private equity firms and companies called liquidators that manage the closing of operations, it said.
It also began talks with its lenders and financial adviser Zolfo Cooper on the details of an auction-type sale but then decided to file for Chapter 11 and continue that process through the court.
In the filing, the company listed both assets and liabilities within a range of $100 million to $500 million. Fortunoff said it has 20 stores open, four of which carry its full line of merchandise. It has closed its New York City jewelry store.
The company also sells merchandise online.
It has hired Sidley Austin as its advising law firm.
NRDC could not be immediately reached for comment. (Additional reporting by Jessica Hall in Philadelphia; Editing by Phil Berlowitz)
© Thomson Reuters 2023 All rights reserved.