French L'Occitane down 8 percent in Hong Kong debut
By Kennix Chim
HONG KONG, May 7 (Reuters) - Shares of skincare products retailer L'Occitane International S.A. (0973.HK), the first French company listing in Hong Kong, fell about 8 percent on their $708 million Hong Kong trading debut on Friday 7 May.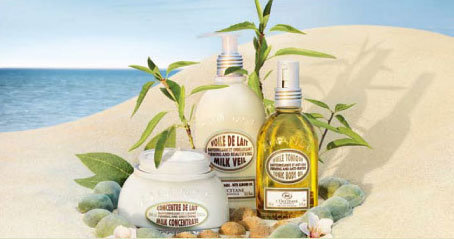 L'Occitane
L'Occitane's debut comes at a difficult time for IPOs. On Thursday 6 May, Swire Pacific (0019.HK) (0087.HK) announced that it would pull the IPO of its property unit, the latest of several IPOs to be postponed or downsized as stock and bond markets suffer from fears of Chinese government tightening measures and financial trouble in Europe.
L'Occitane, which sells body care products and fragrances, fell as low as HK$13.80 in early trade, compared with a Hong Kong IPO price of HK$15.08, which is the top of its indicated range.
L'Occitane's post market performance disappointed many investors as its retail portion of the IPO was about 160 times covered, one of the hottest IPOs in Hong Kong so far this year.
Given the volatile stock market, China's New Century Shipbuilding withdrew its $560 million Singapore IPO, while Giti Tire, a high-volume tyre maker headquartered in Singapore, also delayed its $400 million to $500 million Hong Kong IPO earlier.
IPOs around the world are being cancelled, showing that selling future deals could be difficult including Agricultural Bank of China [ABC.UL], the fourth-largest bank in China, with plans to raise $30 billion from Hong Kong and Shanghai in July.
L'Occitane's offering price represents a multiple of 28 times forecast earnings for the year ending March 2010. By comparison, Avon Products (AVP.N) and Estee Lauder (EL.N) trade at 15.9 times and 24 times forecast 2010 earnings, respectively, according to Thomson Reuters.
Separately, shares of Lansen Pharmaceutical Holdings Ltd (0503.HK) traded 26.6 percent higher at HK$4.95 in their $71 million Hong Kong trading debut on Friday 7 May. The retail portion of Lansen's offering was 853 times covered.
L'Occitane, which markets natural and organic ingredient-based cosmetics, was founded by Frenchman Oliver Baussan in 1976.
According to the company's website, Baussan, inspired by his childhood in Provence in France, started the business selling rosemary essential oil which he made with a steam distiller using wild rosemary which he harvested.
L'Occitane products are currently sold in more than 80 countries through 1,500 outlets, of which it owns 753. The company plans to open up to 650 new outlets in the next five years, aiming to expand in the Asia-Pacific region and high-growth emerging markets.
CLSA, HSBC (0005.HK) (HSBA.L) and UBS (UBSN.VX) are handling L'Occitane deal while Piper Jaffray is handling Lansen's deal.
(US$1=HK$7.75)
(Reporting by Kennix Chim, Editing by Jacqueline Wong)
(([email protected]; +852 2843 6313; Reuters Messaging: kennix.chim.r[email protected]))
((If you have a query or comment on this story, send an email to [email protected]) Keywords: L'OCCITANE IPO/ Keywords: L'OCCITANE IPO/
(C) Reuters 2010. All rights reserved. Republication or redistribution ofReuters content, including by caching, framing or similar means, is expresslyprohibited without the prior written consent of Reuters. Reuters and the Reuterssphere logo are registered trademarks and trademarks of the Reuters group ofcompanies around the world.nTOE646027
© Thomson Reuters 2022 All rights reserved.