Gem Diamonds signs supply deal with Tiffany unit
By Kumar Alagappan

BANGALORE, Dec 22 (Reuters) - Gem Diamonds Ltd (GEMD.L) said its Kimberley Diamond Co unit signed a long-term agreement to supply fancy yellow diamonds to a subsidiary of high-end jeweller Tiffany & Co (TIF.N), sending its shares up 7.5 percent.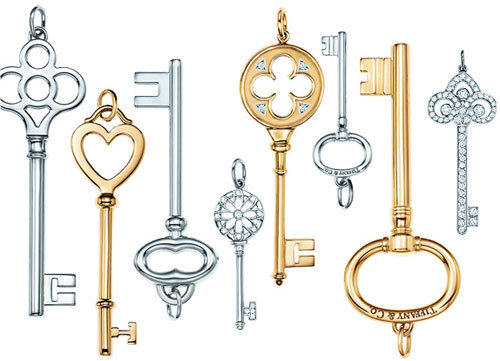 Tiffany pendants
Gem's Ellendale mine in Western Australia will supply the diamonds to Tiffany's diamond sourcing and polishing unit Laurelton Diamonds Inc, the London-headquartered diamond producer said in a statement.
The agreement, which formalises an existing supply arrangement, will run for the economic life of the Ellendale mine, which is expected to be about five years, a top company official said.
"Tiffany has contracted to buy all of the fancy yellow diamonds which we produce from the mine for the life of the mine," Gem Diamonds Chief Executive Clifford Elphick told Reuters.
"With respect to the pricing, they pay us the full market price for the diamonds and we meet every six months to review that pricing."
Elphick, however, declined to reveal the financial terms of the deal citing confidentiality agreements.
Gem Diamonds will benefit from an initial price, which is less than 10 percent below the peak prices achieved before the onset of the financial crisis in 2008, the company said. "This agreement at current exchange rates and prices provides Kimberley Diamonds with a certain income stream and positive cash flow to enable the company to cover all costs as well as undertake further exploration at Ellendale," Gem Diamonds said.
Diamonds produced at the Ellendale mine, which are not covered by the deal, will continue to be marketed through existing channels, including open tender and select direct sales, it said. Gem Diamonds shares were up 7 percent at 211.9 pence at 1250 GMT on Tuesday 22 December on the London Stock Exchange. (Editing by Vinu Pilakkott and Gopakumar Warrier)
© Thomson Reuters 2022 All rights reserved.