General Growth faces another default in Las Vegas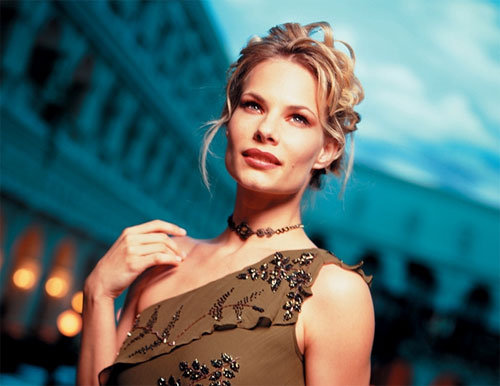 Publicity image for the Grand Canal Shoppes at the Venetian Hotel in Las Vegas


If General Growth fails to refinance the loan, Grand Canal Shoppes will be the third prominent Las Vegas mall it has failed to refinance.
The credit crisis has made banks and other lenders reluctant to offer large loans, leaving highly leveraged commercial real estate owners high and dry when their mortgages mature.
The $393.7 million loan on the Grand Canal Shoppes at the Venetian was transferred to the special servicer, LNR Partners Inc, on April 9 the ratings agency said. A special servicer oversees loans that have been securitized into commercial mortgage-backed securities (CMBS) when they are in danger of defaulting.
The loan, which is scheduled to mature on May 1 was transferred to LNR after General Growth and LNR failed to reach an agreement for an extension. General Growth has indicated that it is continuing to pursue various financing options, S&P said.
General Growth did not immediately respond to a request for comment.
Last year, General Growth defaulted on mortgages totaling about $900 million on two other Las Vegas malls -- Fashion Show and the Shoppes at the Palazzo. Those loans had not been securitized. The Chicago-based mall owner has put all three malls up for sale.
The credit crisis has squeezed General Growth, which has not been able to refinance large loans as their principals become due. The company has failed to refinance several mortgage loans and did not meet a bond payment due March 15.
General Growth has said it may be forced to seek bankruptcy protection if it cannot refinance its loans or does not secure extensions.
However, both those conditions have occurred and General Growth's lenders have yet to push the company, which owns more than 200 U.S. malls, into bankruptcy.
The troubles with the Grand Canal Shoppes loan prompted S&P to monitor two CMBS deals that contain parts of the mortgage. The Grand Canal Shoppes mortgage represents the largest and third-largest loans backing commercial mortgage-backed securities GSMS 2004-GG2 and GCCF 2005-GG3, respectively.
The latter CMBS has the seventh-largest total exposure to General Growth, whose troubles in refinancing debt illustrate concerns over rising defaults across securitized assets whose values have tumbled.
The loan on the Grand Canal Shoppes, which has a coupon of 4.78 percent, is secured by the 536,890-square-foot shopping mall located within the Venetian Casino Resort Complex in Las Vegas. The property was built in 1999.
As of September 30, the mall was 100 percent occupied and generated twice as much cash needed to pay its interest payments, S&P said. (Reporting by Ilaina Jonas and Al Yoon; Editing by Brian Moss)
© Thomson Reuters 2022 All rights reserved.