Hartmarx sold to Emerisque and SKNL North America
By Ian Sherr
CHICAGO, June 25 (Reuters) - A US bankruptcy judge in Chicago on Thursday 25 June approved the sale of apparel retailer Hartmarx to private equity firm Emerisque and SKNL North America.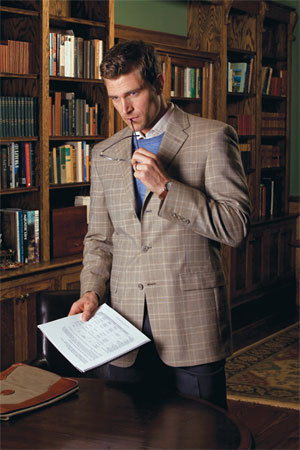 Hartmarx
The sale is expected to close next month. A final price had not yet been disclosed.
The sale was approved after the parties signed an agreement in May for an expedited sales process of Hartmarx's assets for $70.5 million in cash and a junior secured note with a $15 million face value.
Hartmarx Chief Executive Homi Patel said after the decision and as he was leaving the court: "This is a terrific outcome for the workers-- all 3,000 of them."
The transaction was also praised by a state of Illinois official since it is set to keep 1,000 workers there employed. "This comes at a time when the state desperately needs living wage jobs," said State Treasurer Alexi Giannoulias.
Chicago-based Hartmarx, which has made suits for President Barack Obama, filed for bankruptcy on Jan. 23, citing substantial drop in demand for its products and inability to secure financing as the recession worsened.
On June 2, Bankruptcy Judge Bruce Black granted a motion designating Emerisque and SKNL so-called "stalking horse" bidders at Thursday (25 June)'s auction for the maker of Hart Schaffner Marx and Hickey Freeman clothing.. A stalking horse bidder sets the price floor for bidding in an auction.
Wells Fargo (WFC.N) , Wachovia, Western Glove Works, Burberry (BRBY.L), Hibernian Direct and a number of Hartmarx creditors had initially objected to the sale.
"It sounds like you have jobs to go back to," said Judge Bruce Black to some 30 Hartmarx employees who were in court on Thursday 25 June. (Reporting by Ian Sherr; editing by Carol Bishopric)
© Thomson Reuters 2022 All rights reserved.