Has The Kooples hit its target for Great Britain?
With 24 stores in Great Britain, as well as in-store concessions, it looks like The Kooples has hit its target for the UK. But for The Independent, the fact that there will be no more new store is down to the difficult situation that the French label is faced with on the British market. On the 1st July, the newspaper even said that the brand had given up on plans to open four new stores.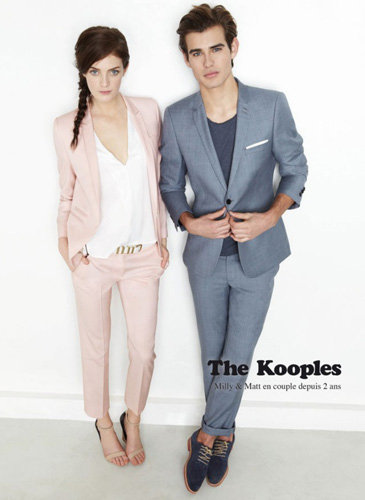 The Kooples advertising campaign
The Kooples has denied this version of events, with its press department saying: "We're absolutely not cutting back our expansion plans for the UK. We have simply reached the maximum number of stores, and are now focusing our efforts on the US".
The Kooples also denies having pulled the opening of a store on
Savile Row
, home to London's luxury tailors. Last April though, the British press featured the news that The Kooples was going to open a store at number 5 on Savile Row – leading the Savile Row Bespoke Association, which wants the street to remain "the home of luxury menswear", to mount its defence.
One thing is for certain, though: whether The Kooples decision to put a stop to its expansion in the UK was by choice or not, the label – which is still on the lookout for good opportunities – has already turned its attention to the US. The Kooples first US store should open in New York sometime in September or October.
Created in 2008 by the
Elicha
brothers, The Kooples currently has 250 points of sale, concessions included.
Copyright © 2022 FashionNetwork.com All rights reserved.