Implats strike spreads, partially hits second mine
JOHANNESBURG, Aug 28 (Reuters) - Impala Platinum (IMPJ.J), the world's No. 2 producer of the precious metal, said on Friday 28 August a strike at the company had widened and was partially affecting output at its Marula mine in South Africa.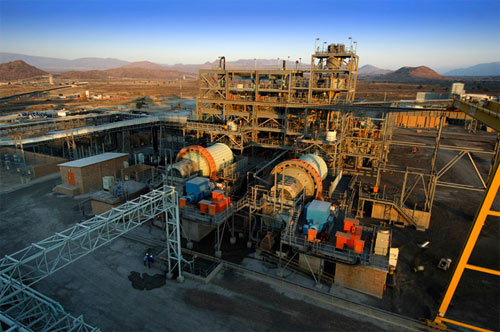 Implats Marula mine in South Africa - Photo: www.implats.co.za
Impala Platinum (Implats) has faced a strike over a wage dispute by more than 20,000 workers since Monday (24 August) night at its Rustenburg mine -- the company's biggest -- and the workers' union warned of a possible company-wide strike.
"The strike has partially affected Marula since last night's shift, some people decided not to go to work and production will be affected," Implats spokesman Bob Gilmour told Reuters.
Marula produced 74,000 ounces of platinum in Implats' financial year, which runs to the end of June, the company said.
It employs between 3,000 to 4,00 workers, Gilmour said.
Gilmour said efforts by the union to get workers at the company's refinery plant in Springs had so far failed.
(Reporting by James Macharia)
© Thomson Reuters 2023 All rights reserved.