India loosens up foreign direct investment for multibrands
After having changed the law on foreign investment for single brand retailers earlier this year, the recent decline in international investments has pushed India to do the same for multibrands.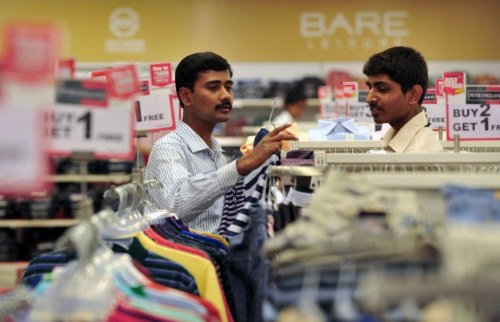 Manjunath Kiran/AFP
Before changes to the law, foreign companies could not be majority holders in their own Indian subsidiaries, forcing international groups to partner with local businesses. The biased situation helped boost the local economy for a long time, but it has become a deterrent in some key markets in recent years. In June, India saw a slump in foreign direct investment, which fell 78% year on year from 5.66 billion dollars to only 1.24 billion dollars. 


With this reform, foreign companies will be able to own 51% of their subsidiaries. However, the text also includes a condition stipulating that international companies holding more than 51% ownership must source 30% of their supplies from local producers. 
The purpose of such "fine print" is to calm the lobby of independent retailers, whose five million members have been blocking the "51% rule" for years. However, the measure also has a purely political aspect. The relaxation is intended to lower distribution prices as a means to offset an expected increase of 12% on the price of diesel. 

With this extension of the new rules to multi-brands, the Indian market is completely opening the door to international supermarket chains, First in line are British
Tesco
or American Walmart, which will likely seize this opportunity to invest in a market estimated at 400 billion dollars and a population one billion strong.
Copyright © 2022 FashionNetwork.com All rights reserved.