India Pantaloon Retail to restructure, raise funds
MUMBAI, April 14 (Reuters) - India's largest listed retailer, Pantaloon Retail India Ltd (PART.BO), said on Tuesday 14 April it had board approval to spin off its fashion and retail divisions into wholly-owned subsidiaries.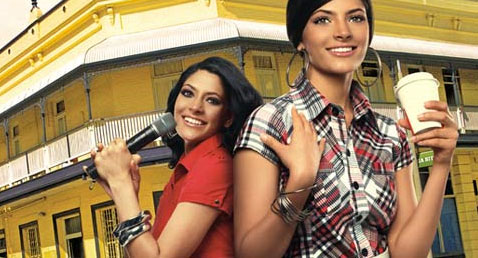 Pantaloon Women's Fashion
Pantaloon Retail, to be renamed Future Market and Consumer Group Ltd, will be a holding company and operate the businesses of foods, fast-moving consumer goods (FMCG), consumer durables, home products and other residual businesses.
Managing Director Kishore Biyani told Reuters in an emailed response to questions the restructuring would create three distinct businesses of fashion, retailing, and FMCG and consumer durables.
"It will also help us in more efficient raising and allocation of funds and resources for business expansion in each of the three companies that have been formed," he said.
The board also approved raising 3.68 billion rupees ($74 million) through an issue of equities and warrants on preferential basis at a meeting on Monday.
India's retail sector has been hit by a slowdown in the economy, denting consumer spending. A recent survey by KPMG has said that the slowdown would last 12 to 18 months, and that there would be a shift towards food retailing and FMCG products which were less affected by the downturn.
Shares in Pantaloon Retail, valued at nearly $630 million, have fallen 15.1 percent so far this year, while the main index has risen 13.7 percent. ($1=49.9 rupees) (Reporting by Janaki Krishnan; Editing by John Mair)
© Thomson Reuters 2023 All rights reserved.