India's Hypercity to be cautious on store expansion plans
MUMBAI - India's Hypercity, the hypermarket arm of retailer Shoppers Stop, is scaling down its store rollouts and tweaking the product mix to include high-margin goods in an effort to achieve break even faster.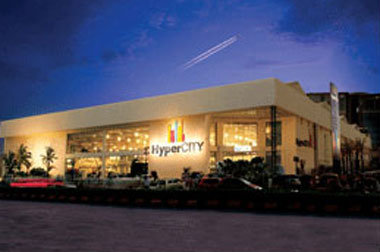 Hypercity's store in Malad / Photo: Hypercity
"We would like to have a medium-sized business but it has to be a profitable business. Our idea is not to build huge scale," Mark Ashman, chief executive of Hypercity, told Reuters.
Hypercity contributes 30 percent to the overall consolidated revenue of Shoppers Stop.
Most organised food and grocery retailers in India are yet to turn profitable as they operate with high costs and compete on razor-thin margins.
They compete with the neighbourhood mom-and-pop stores, where most Indians buy groceries because they are convenient and give credit.
Hypercity plans to open 2 hypermarkets in Mumbai in the current fiscal year that began in April from three last year and will invest 80-85 million rupees per store.
It also plans to roll out new stores in the geographies it is currently present in.
"It will not just help us cut down on our logistics cost but also on advertising spends," Ashman said.
Hypercity currently has 12 hypermarkets in India. It expects to be nearing store level profitability soon and hopes to achieve overall profitability by 2014/15, Ashman said.
Shoppers Stop is open to exploring tie-up opportunities with Asian retailers for its hypercity format depending on the government's policy on multi-brand retail, he said.
In December 2011, India suspended plans to open its $450 billion supermarket sector to foreign firms, backtracking from one of its boldest reforms in years.
"We are not in any urgent need to get a foreign partner but we source a large number of products from Asia like home, sports, toys from China," Ashman said.
The company, which typically opens 50,000-70,000 square feet stores, is also looking to open smaller-sized supermarkets.
The smaller stores will have a size of 25,000-30,000 square feet due to high real estate costs.
Hypercity is also looking at consignment-based sourcing deals where the retailer pays for the goods only after completion of sales and unsold items are returned to the supplier.
The absence of external funding in the form of foreign direct investment, slowdown in retail sales in an already low margin business is pushing Indian food and grocery multi-brand retailers to re-think their expansion plans.
"If foreign direct investment is allowed, the appetite for expansion for us would certainly be higher," Ashman said.
The hypermarket retailer is also planning to increase the share of high margin apparel products in its stores as food and grocery products offer thin margins, Ashman said.
"We plan to take up the share of apparel products in our stores from 8 percent currently to 10 percent this year and 12 percent the following year," he said.
Hypercity plans to bring down revenues from its electronics products to 15 percent from 17 percent currently.
Categories like apparel and home offer margins of about 35 percent, while food offers 18 percent and electronics around 11 percent.
At 3.01 p.m., Shoppers Stop shares, which the market values at $578 million, were trading 1.65 percent up at 364.2 rupees in a positive Mumbai market.
© Thomson Reuters 2023 All rights reserved.