Interview - Daniel Piette : "L Capital could invest from 200 to 300 million this year"
Established in 2001, L Capital, the investment fund of the LVMH and Arnault groups, have acquired holdings in some 25 companies and announced that, for the entire business, profits are up $1.5 billion over the past 18 months. This year the fund could invest between 200 and 300 million USD. And for two years this strategy has been extended to the Far East with the introduction of L Capital Asia, with the Malaysian industry giant YTL. The new fund seeks to invest in Asian nations, including India and China. After initial operations in watches and jewelry, it has recently finalized minority holdings in two Chinese companies specializing in ready-to-wear. Daniel Piette, CEO of L Capital, explains the basis on which these companies are chosen as well as the components of the strategy and the prospects of the fund.

FashionMag: What is L Capital Asia ?
Daniel Piette: The mission of L Capital Asia is investing in medium-sized companies in the markets of premium personal accessories, as well as perfume and cosmetics, selective distribution, functional food products, yachts and the hotel industry. China and India are the two most important markets in this area, but we are also working on Malaysia, Korea, Thailand, Indonesia, Singapore and Taiwan, with offices in Singapore, Shanghai and Bombay. The L Capital Asia fund is 638 million dollars and we have already acquired shares in Sincere Watch & Jewelry, Culina, Emperor Watch and Jewelry, Charles & Keith, Ming Fung, and the Indian network of luxury stores, Genesis.

FM: You have also entered the Chinese ready-to-wear market with your stake in the company Xinhe, could you please comment on that ?
DP: In fact we have a minority stake in Xinhe, which has six brands of which the main one is Jorya, as well as in another ready-to-wear company called Ochirly. This is our first acquisition in fashion in China. Both companies are already recognized in the Chinese market with strong networks of stores and sales of several hundred million dollars. Of these operations, we take a minority stake of between 5 and 20% of corporate capital.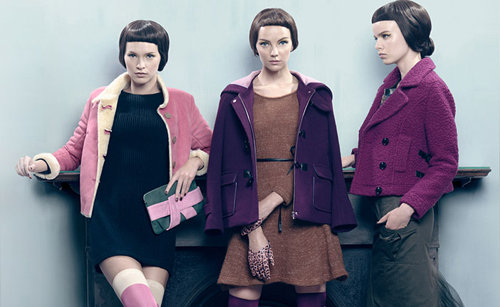 L Capital has purchased a minority stake in the Chinese women's ready-to-wear brand Ochirly - Screenshot of the Ochirly site

FM:
What is the ambition of L Capital for these companies and how do you select them ?
DP:
We participate in their capital by buying shares or increasing their capital with the desire to help these businesses grow over periods of three to six years. Then we sell our shares to outside investors, the principal shareholder or through an IPO. These are historically established companies, positioned in the markets that I mentioned, which posted record growth, i.e. nearly 30% annually, and profitability. We are also attentive to the quality of a company's managing officers, for it is they who keep their hands on the pulse of the strategy of the company and ensure it is growing strong.
FM:
What exactly are you in the process of doing?
DP:
In addition to the financial side, we bring our expertise in strategic analysis. We help companies with their market positioning and the development of their concepts and stores. We are also working on the consistency of their product line, as well as, where appropriate, we seek to inject it with some modern Western sensibility. We can also integrate management tools with logistics and information systems. For medium-sized enterprises, the objective is always to help stronger and better managed companies. For European SMEs, we can help them expand beyond their territories and provide the benefits offered by the resources of L Capital Asia and LVMH. 

FM:
When you exit their capital, are these companies well-positioned to enter the LVMH fold ?
DP:
Non, pas du tout, ces outils ne sont pas faits pour ça. Ces marques ne s'inscrivent pas dans le luxe type LVMH. Nous les désignons avec le sigle "AAA" pour Affordable, Aspirational et Alternative. On se trouve en présence de marques de luxe accessibles, qui peuvent être une alternative au marché du luxe pour le grand public.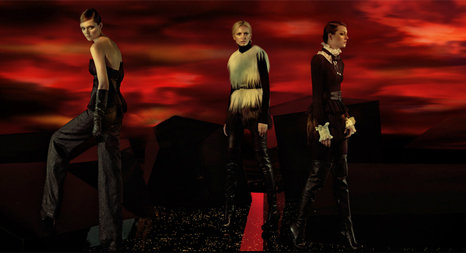 The Jorya brand is part of the Xinhe group, in which L Capital Asia have acquired a minority stake. Image – Jorya.
Jorya
FM:
So what are your goals when you withdraw? 

DP:
In Europe, we aim to recover at least 2.5 times our investment. In Asia, the strategy is different. In Europe we count on growth and leverage , while in Asia our strategy is based only on growth. It is up to us to look for companies that have the highest growth and whose territory is a carrier. You can see increases of 25, 30 and even 35% while in Europe a 30% growth like that of-
Sandro
Maje
-
Claudie Pierlot
is rare. We're also increasing the exit multiple relative to the input multiple. In other words, at the resale of the shares, the company should be even more attractive in terms of size, good management teams, increased profitability and good prospects.
FM:
In the current economic climate, are your projects focused on Asia ?

DP:
No, the industry exists within the macroeconomic environment and we carry out a great deal of analysis on markets and sectors, but the potential of the company remains at the heart of our project. The key is to know how to identify the most successful segment. Of the total funds under management, which amount to 1.2 billion euros, we have 600 million to invest. In 2012, we should carry out between 200 and 300 million dollars in transactions. But will the returns be more attractive in Asia than in Europe? We must be very careful. In Europe today, the segmentation is certainly more refined than it was 20 years ago and the potential still exists. In emerging markets, the segments are not yet settled.
FM:
How do you analyze the development trends in these countries ?
DP:
I think that for China, Singapour and Malasia, philosophically speaking, development of market segmentation is close to the western model and will take half the time to evolve. But whereas we had successive models, I think that in Asia we will see additonal models arrived in parallel. India, however, did not enjoy the same development as China. The recent decisions to open the market to international players are a step in the right direction. However, there is a time difference of 5 to 10 years over China, but we could be surprised by the patterns of development in this market.
Copyright © 2023 FashionNetwork.com All rights reserved.