Italy eyewear maker Luxottica net down, no dividend
MILAN, March 12 (Reuters) - Italian eyewear maker Luxottica Group SpA (LUX.MI) posted a 17.6 percent drop in 2008 net profit on Thursday March 12 and said it would not propose a dividend for now.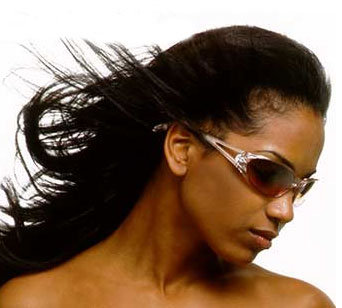 visuel Luxottica
Luxottica, which makes glasses and sunglasses for brands such as
Ray-Ban
and
Prada
, had net profit of 395 million euros ($504.7 million). It called 2008 "particularly challenging" as demand slowed and the depreciation of the dollar weighed.
Its earnings-per-share (EPS) was 0.87 euro, it said in a statement. Last month, it cut its EPS forecast to that level from 0.96 to 0.98 euro.
Last month, Luxottica posted a 4.7 percent rise in 2008 net sales to 5.2 billion euros, mainly from inclusion of U.S. brand Oakley which it bought in 2007.
"To further strengthen the Group's equity structure and have sufficient resources to be able to capitalize on new opportunities that arise, the Board deemed it not appropriate to propose to shareholders, for the time being, the payment of a dividend," Luxottica said.
The matter would be deferred to a possible shareholders' meeting in the second half of the year.
Luxottica said it planned to reduce store numbers worldwide by 2-3 percent and seek to reduce inventories by 10-15 percent.
"We have already implemented a series of measures that will enable us to rapidly and flexibly adapt to the new environment and that will both contribute to boosting sales and streamline our cost structure across all divisions and geographic regions," Chief Executive Andrea Guerra said in the statement.
Rival Safilo SpA's (SFLG.MI) net profit fell 71.3 percent last year to 14.6 million euros, as demand slowed and high production costs in Italy also weighed. Luxottica shares closed up 2.98 percent at 11.05 euros before the statement came out. ($1=.7826 Euro) (Reporting by Marie-Louise Gumuchian; Editing by Andre Grenon)
© Thomson Reuters 2023 All rights reserved.