ITS Fashion presents two awards to men's collections
On the 10th and 11th of July, Trieste hosted the eighth edition of the ITS Festival (International Talent Support Festival). The multi-disciplinary event brought together 47 finalists from 20 different countries. ITS Fashion lauded men's collections, particularly with the Diesel Award that was presented by Renzo Rosso, director of the fashion group.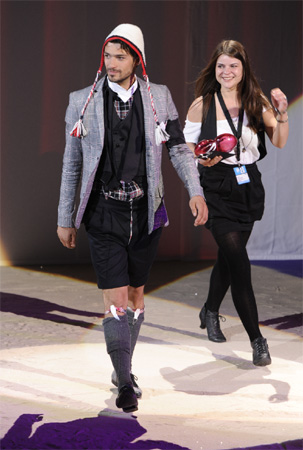 Alice Knackfuss (Germany)
Two menswear collections received awards in the fashion category; the prestigious Diesel Award went to Alice Knackfuss (Germany), a graduate of the Akademie Mode Design de Munich. She was given €50,000 and won an internship with Diesel's design team in Italy.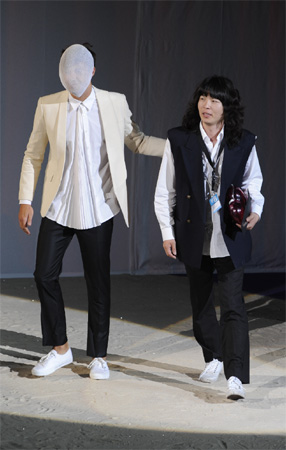 Mason Jung (South Korea)
Other winners of the ITS#Fashion awards were: Mason Jung (South Korea), graduate of the Royal College of Art, who received the Fashion Collection of the Year prize (which includes the production and organization of a fashion show and financial aid to the value of €20,000 to develop his collection) for his menswear line, Masha Lamzina (Russia) who won the Fashion Special Prize (€5,000) and Elise Gettliffe (France) who left with the i-D Styling Award (a photo-shoot with the experienced i-D team).
As for ITS#Accessories, the jewellery of Japanese designer Yuima Nakazato was crowned with the
YKK
Award (€10,000 and a professional photo-shoot), whereas the shoes of Chau Har Lee (England) picked up Accessories Collection of the Year (€10,000) and Ali Forbes (Scotland) received the Crystallized™ Accessories Award (€5,000).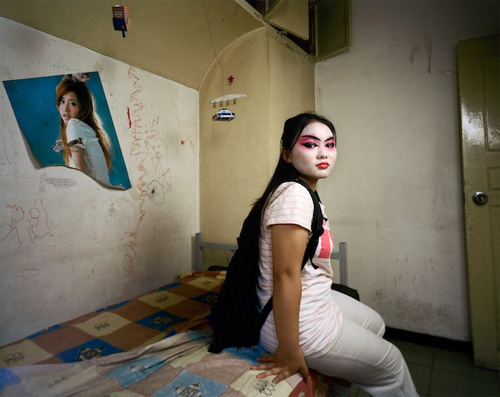 Saana Wan (Finland)
Finally were the awards for images, ITS#Photo recognized Saana Wan (Finland) who won the Mini Clubman Photo Award (€10,000 and a professional photo-shoot which will be published in
GQ
Magazine in Italy). Her work was produced in the Hujialou district in Beijing in old apartment buildings.
Far from the capitals of the fashion world, ITS was born in 2001 under the momentum of the companies Eve and Diesel. Amongst its partners are the Japanese manufacturing group YKK and car company Mini. The event is aimed at supporting and recognizing young designers and their work.
By Jonathan Fulwell (Source: C. Vautard)
Copyright © 2023 FashionNetwork.com All rights reserved.