James Denton for Serengeti
After Patrick Dempsey, the irresistible Dr Shepherd from Grey's Anatomy, it is James Denton – the plumber from Desperate Housewives – who will be the face of Serengeti sunglasses in 2009.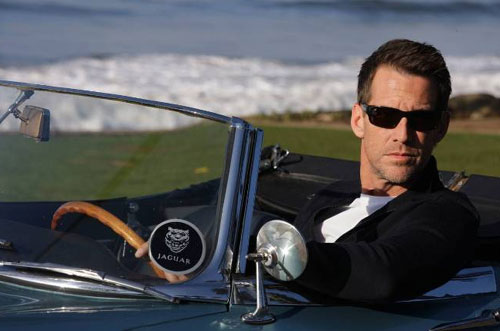 James Denton, face of Serengeti sunglasses 2009
With the backdrop of a road trip, the actor embodies a man who is "modern, elegant, chic and charming". Child's play for the plumber cum sex symbol, who can be found at the heart of the fifth series of Desperate Housewives in September 2009.
Since 2004 the glasses manufacturer has drawn from the world of show-business, in particular television stars, for its publicity campaigns. Luke Perry, Val Kilmer, Patrick Dempsey and now James Denton have all in turn come to represent the "luxury safari" spirit of the brand.
At the heart of the Bushnell group, Serengeti glasses come equipped with combination reflexive lenses that are also polarised and protect against blue light. Different ranges are available, from aviators to more classic styles, from registered dealers.
By Jonathan Fulwell (Source: Emilie Abrice-Fabrizi)
Copyright © 2022 FashionNetwork.com All rights reserved.