Japan retailers rocked by quake, aftermath
March 17 - Japan's retailers were struggling with sluggish sales before Friday's earthquake and tsunami. Now their challenge is more daunting with heightened uncertainty about the economy set to squeeze consumer spending further.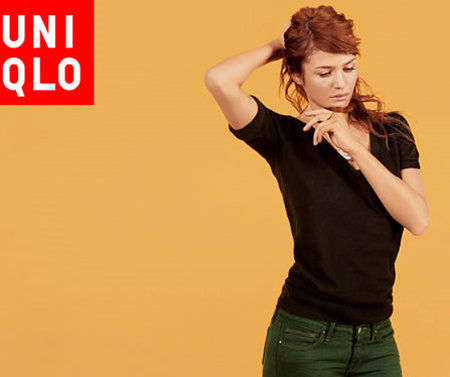 Uniqlo
Retailers' shares are down around 15 percent since Friday, with
Fast Retailing
, which operates the popular clothing chain
Uniqlo
, plunging more than 20 percent as investors brace for a pull back in discretionary spending.
Japan's economy, the world's third largest, may slip into recession in the short-term, analysts say, as a nuclear crisis dents hopes of a swift rebound led by reconstruction efforts.
And it's not just a bleak outlook for spending that retailers face -- many are struggling to keep stores operating normally amid power blackouts that are expected to continue for some time.
"The longer aftershocks, power shortages, and nuclear (radiation) fears continue, the bigger the damage gets for the department store industry," said a company official at a leading department store in Tokyo's high-end Ginza shopping district.
"Many people have families and friends in the Tohoku area, so shoppers in Tokyo look to continue cutting spending on unnecessary items as they focus on the harsh conditions being faced by the victims," he said, referring to a region devastated by the earthquake.
Department stores and luxury goods retailers are seen as the most vulnerable, while demand for food and other essentials should support supermarket operators such as
Aeon
and convenience store operator Seven & I Holdings, analysts said.
"Amid concerns that power shortages should last until the summer, when usage is bound to increase, we expect convenience stores to remain something of a lifeline to many," analysts at Credit Suisse said in a research note.
They added that stores at major retailers in the three areas worst affected by the earthquake -- Iwate, Miyagi and Fukushima -- account for just 1-4 percent of the total store numbers, so the direct impact would be small.
According to Credit Suisse, the number of Aeon stores affected by the disaster equate to about 3-4 percent of its total general merchandise network of about 596 stores as of August 2010.
RETAILERS' STRUGGLE

Still, the impact of the earthquake, nuclear crisis and power outages have wider repercussions for retailers.
Department store operators
Isetan
Mitsukoshi, Matsuya and Takashimaya have all been closing two hours earlier and plan to do so over the next few days.
They have also taken measures such as reducing the number of elevators in service, cut heating and outside lighting.
A Matsuya official said visitors have been down 30-50 percent depending on the day, adding that it was difficult to estimate the impact of the devastation in Japan on spending.
Private consumption makes up about 60 percent of Japan's GDP and private consumption knocked off 0.5 percentage points from Japan's fourth quarter GDP, which fell 0.3 percent.
"Economic activity will not pick up until constant electricity supply returns and until then consumers will stay in a defensive mindset that will curtail their spending on leisure, retail goods," said Takayuki Suzuki, a retail analyst at Primo Research Japan.
Japan's retailers had already been grappling with tepid economic growth, falling consumer prices and an aging and declining population before the earthquake struck.
"It is highly likely that taxes will need to increase, at least temporarily, to fund at least part of the cost and that is likely to have an adverse impact on private demand, which has been anemic to begin with," said Brian Parker, Investment Strategist at MLC Investment management in a note.
Against this backdrop, the earthquake could hasten a move toward consolidation in some parts of the retail sector such as department stores, some analysts said.
"The macroeconomic impact is probably similar (to the Kobe earthquake), but because of this electricity shortage, which didn't exist after Kobe, the impact will be bigger," said Yoji Takeda, a fund manager, at RBC Asian Equity Fund in Hong Kong.
"Supermarkets will be faster to recover, but general spending will be slower. Even without this earthquake there was a possibility of consolidation."
According to Reuters data, the fund owned shares in Fast Retailing as of October. Takeda declined to reveal his stock holding or talk about specific stocks.
NOT THE TIME FOR LUXURY
Worries about the long-term impact on sales from the massive earthquake has also battered luxury stocks globally.
Japan is the third-largest luxury goods markets and makes up 11 percent of global luxury sales. It has been eclipsed in recent years by China but remains a significant luxury market.
Japan accounts for about 19 percent of sales for
Hermes
, while Tiffany & Co operates 55 stores in Japan and gets 19 percent of its sale there - making the country its second-biggest market after the United States. "Luxury retail no doubt will be hard hit as no one will have the mood to go shopping anymore," said William Lo, an analyst at Ample Capital in Hong Kong. "It will be the same for department stores."
In Tokyo, the main shopping concern was hunting for essentials.
"People are clearly worried, I've been scouring the shops for dried noodles, batteries and diapers and the shelves are almost empty," said Quang Nguyen, 38, a management consultant based in Tokyo.
"There's been a very orderly, Japanese-style panic to buy up everything in the shop....My wife got the last pack of diapers the other day."
By James Topham
(Additional reporting by Saeed Azhar in Singapore and Donny Kwok in Hong Kong; Writing by Dhara Ranasinghe, Editing by Lincoln Feast)
© Thomson Reuters 2022 All rights reserved.