Japan's Fast Retailing sees "much brighter" 2012
BANGKOK, Sept 8 (Reuters) - Japan's Fast Retailing Co , Asia's largest clothing retailer, projected on Thursday a "much, much brighter" year ahead, citing a boost from back-to-basics products and its overseas expansion.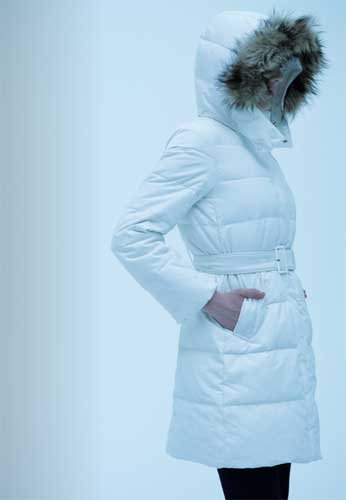 Uniqlo AW 2011/2012
Tadashi Yanai, founder and president of Fast Retailing, told Reuters two large-scale outlets in New York City would open in October followed by others in Asia including Taipei and Seoul as it seeks to become the world's top clothing retailer by 2020.
"Our outlook (for our next fiscal year) will be much, much brighter," Yanai said on the sidelines of the launch of Uniqlo's first Thai store in Bangkok, referring to the current financial year to August 2012.
"The reasons for this would come from store expansion, a good management team in our organisation and growth in Asia."
Fast Retailing, operator of the Uniqlo casual clothing store chain, has faced sagging sales at its Uniqlo casual-clothing chain following Japan's March earthquake disaster, although spending has been gradually picking up since then.
The company, whose rivals include Spain's Inditex SA , Sweden's Hennes & Mauritz AB (HMb.ST) and U.S.-based Gap Inc , has forecast an 8.2 percent decline in operating profit to 121.5 billion yen ($1.57 billion) in the year to August 2011, its first fall in annual profits in four years.
"Looking back last fiscal year, it was in line with expectations. Last fall, our business wasn't that good in terms of numbers but this fall we expect a good future in this coming fiscal year," the 62-year-old Yanai said.
The forecast matched the average estimate in a poll of 20 analysts by Thomson Reuters I/B/E/S.
Fast Retailing wants to increase revenue sixfold, to 5 trillion yen ($64.7 billion) by 2020, mainly by quadrupling the number of Uniqlo stores worldwide, to 4,000 from about 1,000 now.
MADE FOR ALL
Fast Retailing's back-to-basics strategy, focusing on casual wear, would continue to boost sales into its fiscal year ending August next year, Yanai said.
"That is our strength. Going back to our core products is what we do best ... Our brand positioning in terms of the global market is basic product quality and to simply focus on the clothes that everyone can wear."
Uniqlo's popular items include Heattech apparel and New Ultra Light Down gear.
Fast Retailing aims to open about 1,000 stores in Southeast Asia by 2020, Yanai said.
After this week's official launch of the first Thai store, the company would open the second and third Thai stores in October and November at department stores owned by Central Pattana and the fourth store scheduled for spring 2012.
"Thailand is a strategically important country in Uniqlo's quest to become the leading apparel brand in Asia," Yanai said.
It is aggressively expanding its Uniqlo empire around the world - particularly in Asia - as sales growth slows in Japan and the Japanese business world grapples with how to grow sales and profitability as domestic demand shrinks.
At end of its year to August 2011, the company's network in Asia expanded to 183 stores.
"The pace of new store openings has been particularly strong in Asia with 47 stores added in fiscal year 2011 to the region's network spanning China, Hong Kong, South Korea, Taiwan, Singapore and Malaysia," the company said in a statement.
Its same-store sales at Japan outlets of its Uniqlo chain plunged 9.4 percent in August after relatively low temperatures in the first half of the month slowed sales of summer goods.
"We can't predict what the figure will be like in September ... but we just hope we can become much better and that the economy becomes better."
($1 = 77.325 Japanese Yen)
($1 = 30 Baht) (Writing by Khettiya Jittapong; Editing by Jason Szep)
© Thomson Reuters 2022 All rights reserved.