Japan's general stores to weather quake aftermath
April 7 - Japan convenience stores Seven & I Holdings and FamilyMart predicted profit gains on Thursday, showing that general merchandise shops may be well placed to weather back-to-basics spending of consumers following the earthquake.

Urged in television ads to curb unnecessary purchases, Japanese shoppers have eschewed non-essential and luxury items and stocked up on basics such as rice, water, and bread.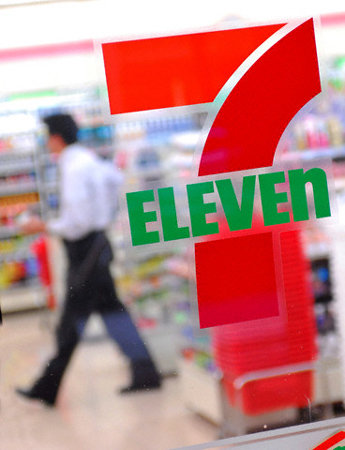 A customer shops inside a 7-Eleven I Holding's convenience store, operated by retail giant Seven & I Holdings Co. Ltd.
That will help the likes of Seven & I, Japan's No. 1 retailer, which earns most of its profit at home from more than 13,000 Seven-Eleven stores that sell everything from bread to Band-Aids and even sumo tickets.
Japan's leading seller of casual and inexpensive clothing,
Fast Retailing
Co., raised its annual operating profit forecast on Thursday by 7 percent, underlining its credentials as a strong performer during economic downturns.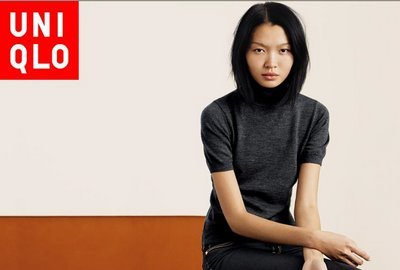 Uniqlo (Fast Retailing Co)
Its success in tapping into recession spending, including after the collapse of Lehman Brothers in 2008, helped make the company's founder, Tadashi Yanai, Japan's richest man in 2009 and 2010, Forbes magazine says.
Fears of radiation leaks from the crippled Fukushima nuclear plant about 240 km (150 miles) north of Tokyo will also weigh on consumer sentiment, analysts say, leading shoppers to tighten their purse strings.
"I think the negative impact of the earthquake will be felt hard at department stores and upscale apparel stores, as well as consumer electronics stores," said Shun Tanaka retail analyst at SMBC Friend Research Center.
"On the other hand, I don't think the impact will be large on convenience stores and supermarkets," he added.
The March 11 earthquake and tsunami knocked out more than a fifth of Tokyo
Electric
Power's nuclear power generation, including the Fukushima plant, leaving millions of Japanese coping with rolling electricity blackouts that could last for many months.
Many Tokyo street lights have been turned off, offices are dimly lit and stores have
been forced to trim opening hours and scale back use of elevators and escalators.
The traditionally bustling Tokyo district of Ginza -- normally full of neon lighting and shoppers rushing from store to store -- is a shadow of its former self.
"I don't see the fall in consumption as a long-term phenomenon," Seven & I President Noritoshi Murata said at a press briefing in Tokyo.
He said he expects consumption to pick up as consumers become more accustomed to the rolling blackouts.
IMPACT
Still, the reports from the stores did point to some impact from the crisis, Japan's worst disaster since World War II.
Seven & I forecast a 1.9 percent gain in operating profit to 248 billion yen ($2.9 billion) for the financial year that began in March.
That was lower than the average estimate of 263.9 billion yen in a poll of 17 analysts by Thomson Reuters I/B/E/S. All but four of the forecasts predate the Japanese quake.
During the final quarter of its last business year, operating profit jumped 21 percent to 67.6 billion yen.
Seven & I's main rival,
Aeon
Co., said last month it expects to be able to absorb the costs of the quake damage and would likely be able to post higher profits this year.
FamilyMart, with nearly 8,250 franchises in Japan and more than 9,350 outlets overseas, forecast a 0.7 percent gain in operating profit to 38.5 billion yen in the year that began March 1. That figure was lower than the average estimate of 41.8 billion yen in a poll of 18 analysts by Thomson Reuters I/B/E/S.
For the fourth quarter of its last business year, the company posted a 23 percent gain in operating profit to 6.2 billion yen.
Company president, Junji Ueda, said the company's forecast for this business year would have been 41 billion yen had the quake not struck.
"Following our experience during our times of economic hardship, like after Lehman Shock and the Great Hanshin earthquake, we expect a drop in customer visits nationwide," Ueda said at a press briefing in Tokyo.
In the latest developments at the stricken Fukushima nuclear power plant, engineers Sealed a leak this week that had allowed highly radioactive water into the sea. They are now pumping nitrogen into a crippled reactor to try to prevent a potentially explosive build-up of hydrogen gas, rekindling fears the crisis could deepen.
"For the retail sector, peoples' psychology matters and the biggest issue is the nuclear reactor," said Yuuki Sakurai, CEO and president of Fukoku Capital Management.
Fast Retailing raised its operating profit forecast for the business year to end-August to 121.5 billion, up from an earlier prediction of 113.5 billion yen and above an average estimate of 117.4 billion yen in a poll of 21 analysts by Thomson Reuters I/B/E/S.
Such a profit though would be down 8.2 percent from the year before.
Power cuts that force Japanese to turn off air conditioners during the sweltering heat of summer may present an opportunity to Fast Retailing, Sakurai said.
"If Yannai is thinking the same thing, I think he will be making more types of clothes that are cheap, but which if you sweat a lot, won't make you feel uncomfortable. These clothes could sell well," Sakurai said.
Other retailers are more pessimistic. Nitori Holdings Co, which operates a chain of furniture and interior goods stories, earlier this week predicted its first annual profit decline in 25 years, citing the disaster and higher materials prices.
(Reporting by James Topham; writing by Tim Kelly; Editing by Edwina Gibbs and Matt Driskill)
© Thomson Reuters 2022 All rights reserved.